I'm fortunate to not have to travel far to go to
Toronto Jazz Festival
events. I can choose between bicycling or taking the streetcar! The jazz festival brings some great bands to town. Andy and I went to see
The Bad Plus
at the
Glenn Gould Studio
, in the
CBC Broadcasting Centre
. The trio is an entertaining mix of styles — and not just musical styles.
Ethan Iverson
, on piano, wore a suit and tie, and had a totally deadpan delivery in his slow delivery of jokes.
Reid Anderson
let his bass do the talking, pushes the music forward with lots of energy.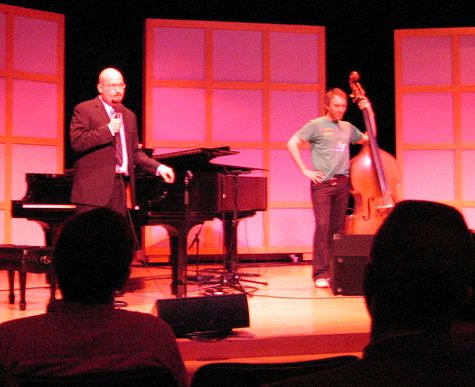 Dave King was a wild man on drums. Of the three, he attracts the most attention, with a big smile on his face.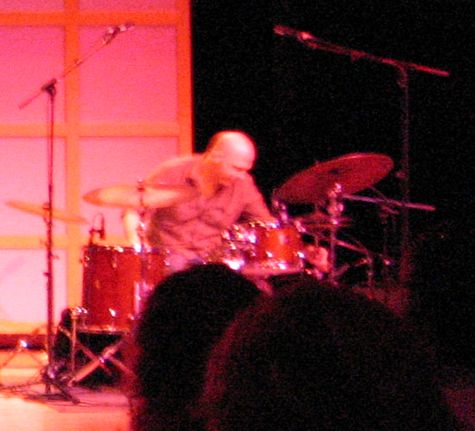 For a jazz combo of three acoustic instrument, this group feels like a rock band. They're great musicians, but they don't take themselves too seriously. The Glenn Gould Studio feels a bit formal for a jazz performance, but the sound is great.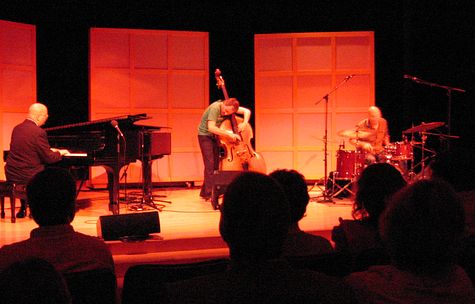 At the end of the evening, Andy and I had a few challenges leaving the CBC Broadcasting Centre: hard rain was pouring down, and there's no direct subway access. We finally accepted that we were going to get wet, and walked two blocks over to the Royal York Hotel, for access to subway at Union Station. On the way, we encountered a film crew on a late night shoot.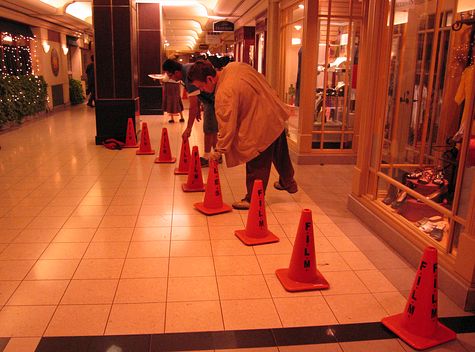 From the setup, film crews were shooting in a restaurant, and had a track to follow actors walking up to that spot.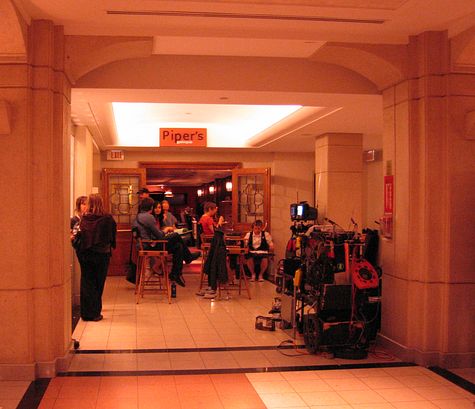 Toronto is an entertainment city … both in scheduled events and unexpected happenings.