The conference dinner for OR50 was held at the National Railway Museum, which included a ride on the Yorkshire Wheel.
The conference dinner for
OR50
was scheduled at the
National Railway Museum
in York.  As we approached the venue, the size of the
Yorkshire Wheel
became apparent.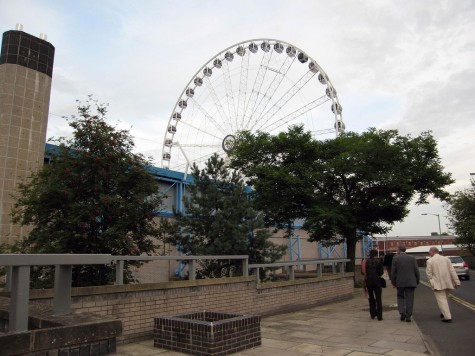 The material and techniques to construct the wheel should have been low in complexity, given today's technology.  The form, however, is still impressive.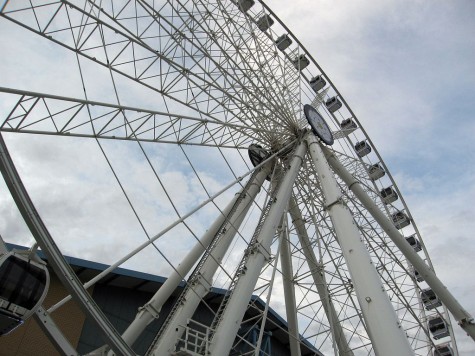 I had arrived on one of the later buses, because our driver got lost on the way.  Most of the other attendees had already had their ride on the wheel.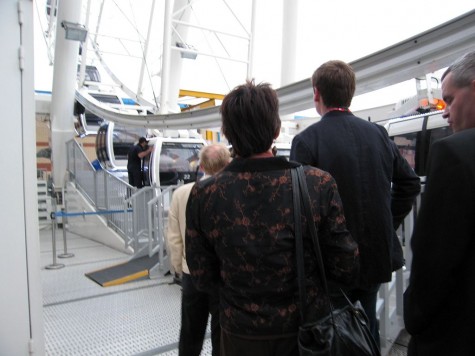 Each pod seats up to 6 people. Continue reading "2008/09/10 National Railway Museum, Yorkshire Wheel"