The 2008 ISSS meeting at the University of Wisconsin – Madison presented an opportunity to see a new place, and meet up with colleagues whom I see infrequently,
Adam and I attended
ISSS 2008
at the
University of Wisconsin-Madison
. I've never been to Wisconsin before, so it was an opportunity to see someplace new. The formal part of the conference was held in
Wisconsin Union, which has a terrace facing Lake Michigan
. The weather was great that week, so the deeper conversations extended outside during breaks.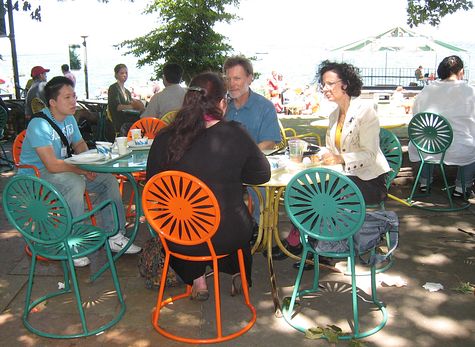 While at the conference, we were extended university privileges to enjoy the lake and use the sailboats … but I'm not a beach person.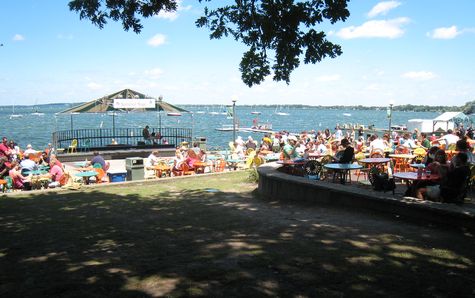 Some families visit UW for vacations. The summer is the best part of the year in Madison, and the campus is relatively quiet.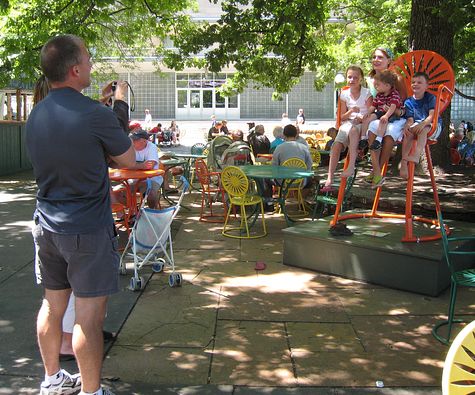 After a refreshing lunch, we headed back into the building for lectures and small group discussions.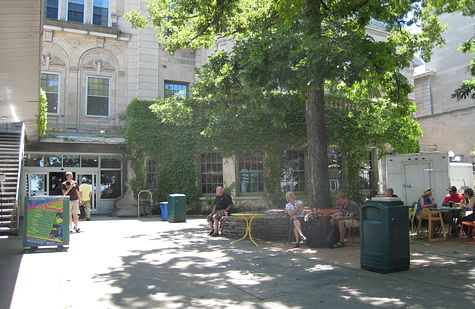 The plenary sessions were held in the big room, Tripp Commons. Drapes were drawn to enable watching the big screen. We did have periodic breaks out on the terrace immediately beside this room. Continue reading "2008/07/13-18 Madison, Wisconsin: lake, campus, ranch, town"