Ducks seems to like the subdivision at Windsor Park Lakes, due to the man-made pond.
On my recent trips to Houston, I've stayed at centrally-located hotels close to client offices. On this trip, however, a late start in the morning meant that I could avoid the commuting rush, and stretch out a visit with Jeanne over three days. (When I'm on the Internet, it hardly matters where I am in the world).
The neighbour next door to Jeanne has lawn ornaments — and I don't know how the local ducks relate to them.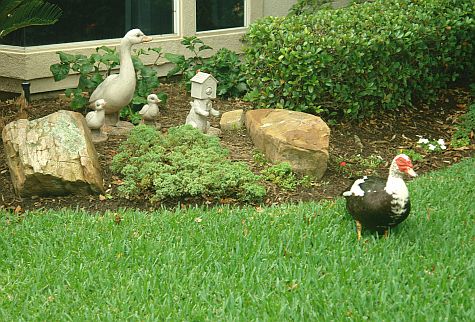 A few minutes walk down the street brings us to the reason that ducks are in the area: a man-made pond, with houses ringing the shore. Continue reading "2007/05/03 Ducks at Windsor Park Lakes, Houston"