After an early morning crossing on the ferry from Digby, Nova Scotia, we toured Saint John, Brunswick, including the Carleton Martello Tower, City Market, and Market Square.
Having arrived late in the evening at the
Digby Pines Resort
, we woke up early to be first in line for breakfast in the dining room.  After a sumptuous but quick buffet, we made the short drive to catch the
ferry from Nova Scotia
to
Saint John, New Brunswick
.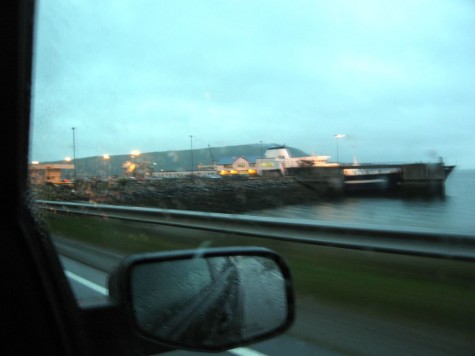 On this rainy morning, Stephen dashed into the ferry office to buy a ticket.  The other vehicles we already boarding the ferry, so we didn't have to queue up on land.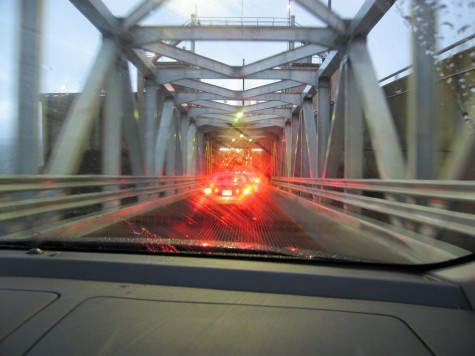 Some flagmen guided our vehicle into place, and we parked.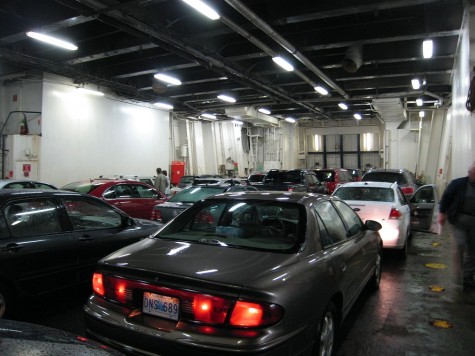 Passengers are not permitted to remain down below in the vehicles.  We took the stairs up.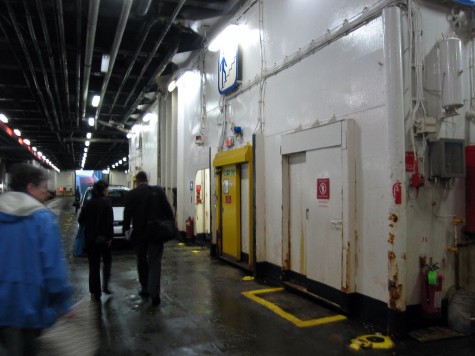 I took a walk around the ship as it cast off.  From the aft deck, we pulled away from the gangway. Continue reading "2008/10/02 Digby Ferry (Nova Scotia); Carleton Martello Tower, City Market, Saint John (New Brunswick)"