Despite the rainy day, Jennifer took us on a driving tour of Scarborough, Whitby and Pickering, in North Yorkshire.
Despite the rain on that Friday afternoon, Jennifer followed through with plans to take the visiting scholars north in Yorkshire to some historic towns. Driving from
Hull
on the inland highway past
Driffield
, our first stop was
Scarborough Beach
, on the south bay.  The town centre is a little farther north.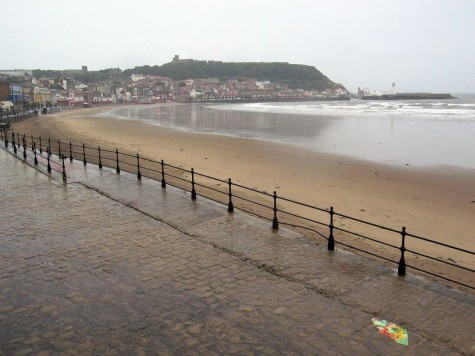 Zooming in, the arcade attractions to this resort town are visible on the peninsula.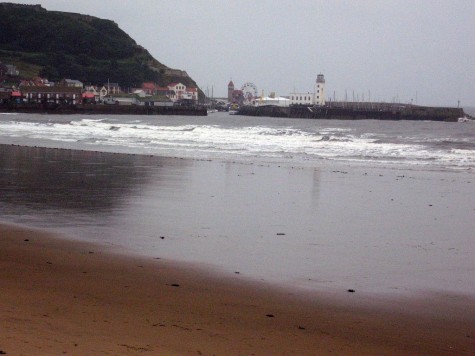 Just west of the beach, on the Esplanade, is one of the many resorts:  The Ambassador Hotel.  If the weather had been better, we might have ridden from the beach up to the top riding the cliff lifts (i.e. funiculars).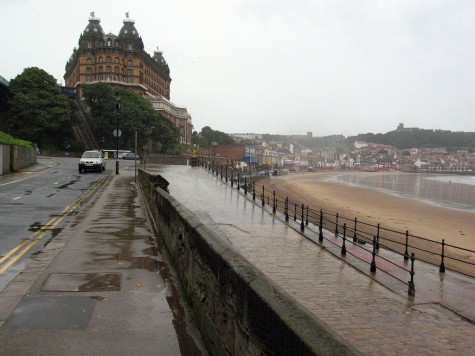 The wind was blowing strongly, so the merits and demerits of holding umbrellas was unclear for Jim, Thomas and myself. Continue reading "2008/09/05 Scarborough, Whitby, Pickering, Monk's Cross, Shiptonthorpe (North Yorkshire)"