Penelope has been working in Beijing, so Eric and I met her for dinner at Rumi in Sanlitun, and then had tea at her apartment.
Penelope, whom I know from Toronto, has been working in Beijing. After some exchange of e-mail messages, we coordinated to meet for drinks and dinner. Eric and I ran late that day, so last minute replanning targeted a restaurant in the
Sanlitun
area. We didn't have the Chinese name for the restaurant, so the hotel clerks and taxi drivers couldn't give us an exact address. Sanlitun is the district near the foreign embassies, with offices of many multinational businesses.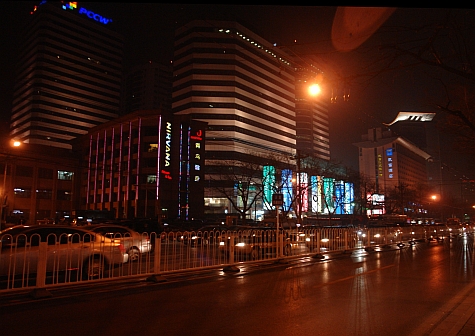 When we arrived, it took a few minutes to get oriented. I then realized that on my first visit to Beijing, I had worked in the Pacific Century Place office tower across the street. I shouldn't have been surprised that our destination was to be one in the cluster of restaurants catering to expats.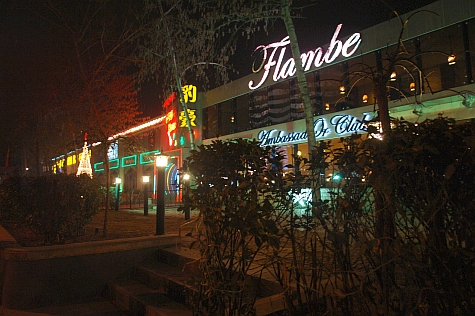 The restaurant, Rumi Persian Grill, is a modern restaurant with large glass windows and attention to decor. This is definitely a level above the native Chinese restaurants where Eric had been taking me.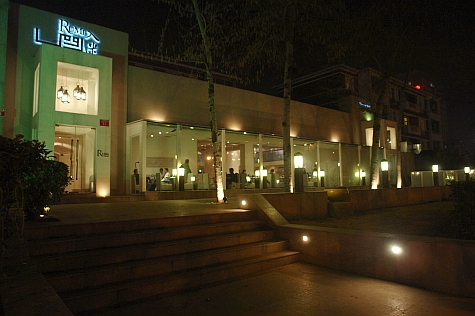 Penelope had arrived before us, with Jim. We ordered a variety of dips and breads as appetizers to share. Continue reading "2008/03/10 Sanlitun, Beijing"