DLH and I toured some of the U. Penn. campus before visiting colleagues at the Organizational Dynamics program.
DLH and I had been discussing a visit with some colleagues at Penn.  I was in the New York area on business, so I dropped off my rental car in NJ, and he picked me up to ride together down to Philadelphia.  We arrived early, so DLH gave me a tour.  On the northwest corner of 34th and Chestnut Streets, we encountered the
Wave Forms
(2007) sculptures by
Dennis Oppenheim
, an
installation of public conceptual art
… filled in with summer greenery.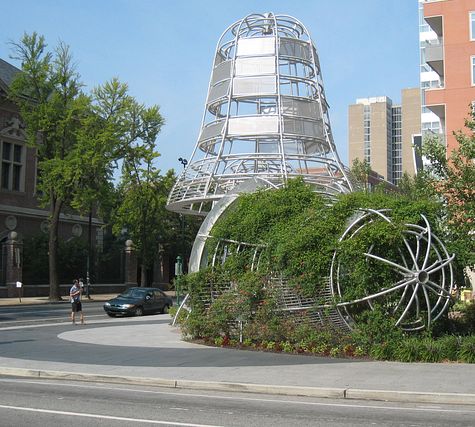 Across the street on the southwest corner is the U. Penn. Law School, which has a history dating back to Benjamin Franklin in 1740 … lending support to the description of a "Philadelphia lawyer" back to 1788.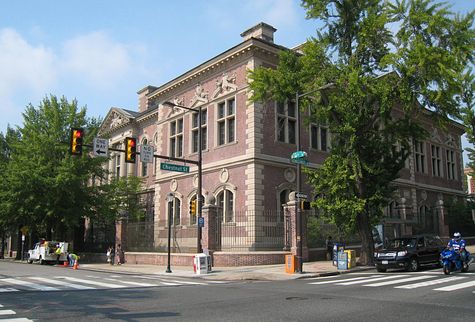 On the southeast corner, Fisher Bennett Hall houses some of the departments of the School of Arts and Sciences.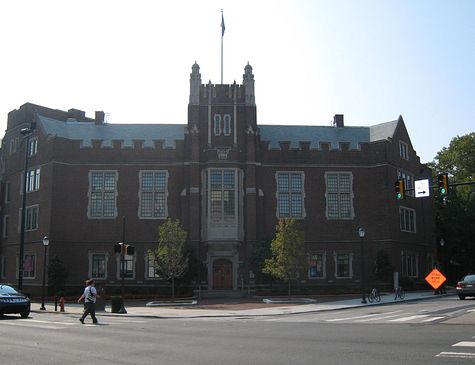 Entering the campus walking southwest, Blanche P. Levy Park is a well-kept and inviting place for a stroll.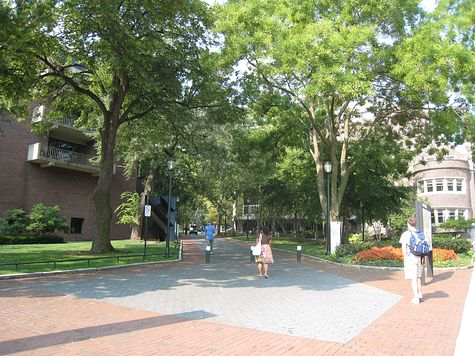 Since DLH studied architecture at Penn, he pointed out the Fisher Fine Arts Library.  The structure has had many additions, with a history of varying opinions of the design as innovative or as a behemoth. Continue reading "2008/08/15 University of Pennsylvania, Philadelphia"