Odaiba was developed in the 1990s with tourist attractions for the Japanese, including a large Panasonic showroom.
With one Sunday open for sightseeing, Gary, Taina, G.A. and I hopped on the subway, then the monorail for
Odaiba
. This area, developed in the 1990s, has become the site for many tourist attractions — more oriented for the Japanese than for international visitors. The monorails curve around the various attractions, underscoring the vast area covered on these islands. The buildings are spaced far apart, and the parking lots — the largest that I saw in Japan — seemed to be full, for the holiday weekend.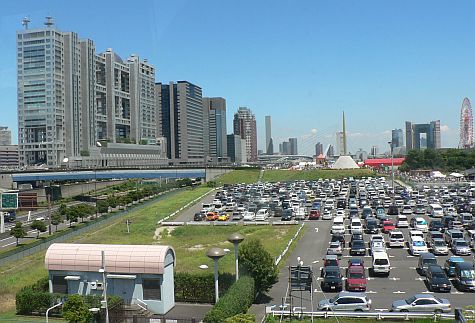 The Fuji Tv building isn't obviously a broadcast centre … which leads to a question of what a broadcast centre should look like.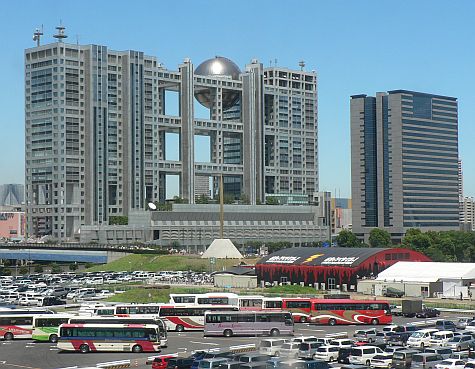 Continue reading "2007/08/12 Odaiba, Panasonic Center"