An opportunity for a Sumida River dinner cruise led us down to the see the Rainbow Bridge and Odaiba, at and after dusk.
After a full day on the
Rendez
workshop at the
Shibaura Institute of Technology
, we deserved some leisure time. A relative of one of the secretaries in Yoshi's office runs a river cruise from
Asakusabashi
, down the
Sumida River
to
Odaiba
. The group of us climbed a wooden shack by the waterfront to enter the riverboat.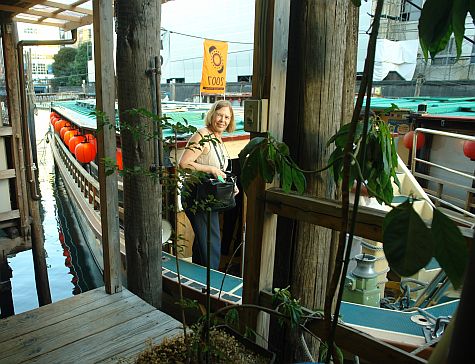 As it turned out, none of our Japanese guests had ever been on such a cruise before. We all shared this as a new experience. At one end of the long table was the karaoke — which we didn't use — as well as dispensers for sake.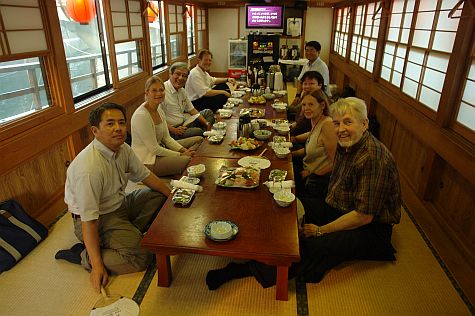 Continue reading "2007/08/13 Sumida River cruise"