I barely need an excuse to view neighbourhoods where I haven't been, before. Since Jennifer and Marianne were interested in seeing "Textile Town", we got maps that oriented us to the train station at Nippori. As is usual in Tokyo, the exit at the subway is rather well marked.
The train platform is elevated, so we took the stairs down. Looking over my shoulder, there's a gate with Japanese characters leading to the platform.
The streets aren't rectilinear around Nippori. Walking out a little from the station and looking east, there's a commercial area … but not textile stores.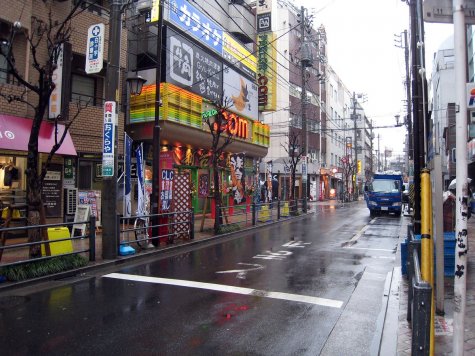 Looking south, there were also storefronts, but the rag trade is a little farther on.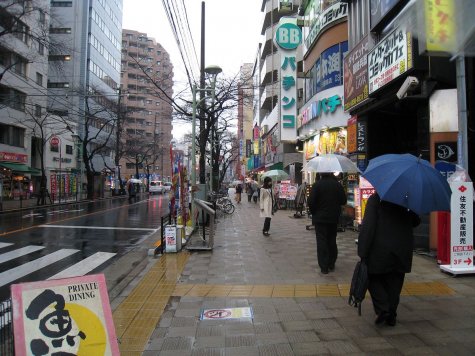 We headed south in the direction we thought correct. Apartment towers reveal the area to be mixed commercial and residential. Read more... (666 words, 37 images, estimated 2:40 mins reading time)
daviding February 28th, 2010
Posted In: travel
Tags: nippori
When I left Tokyo in August, I took the bus from Shinagawa to Narita airport. On this trip in, I came from the airport on the Japan Rail Narita Express train. This Saturday afternoon departure had an easy schedule out and I felt adventurous, so I tried the third (slightly cheaper) option: the Keisei Skyliner. My luggage is on wheels. I dragged the bags the few blocks over to Tamachi station.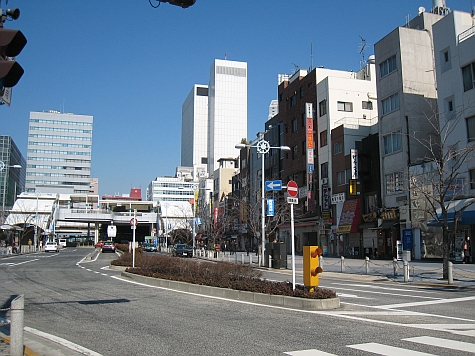 I was entertained by the smoking area in the middle of the block, away from anyplace a pedestrian would object.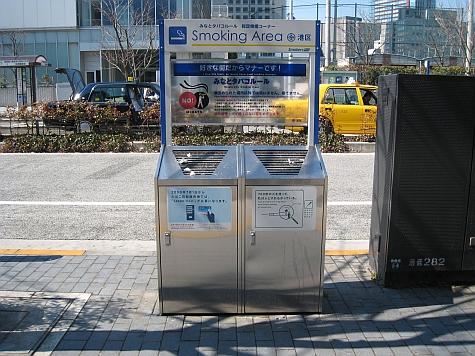 I presume that the translation of the caution is literal.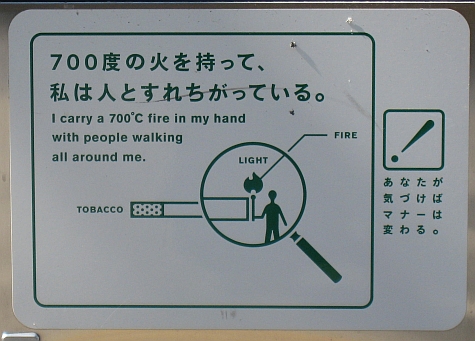 I rode up the escalator into Tamachi station, bought a Japan Rail ticket, and went down to the train platform.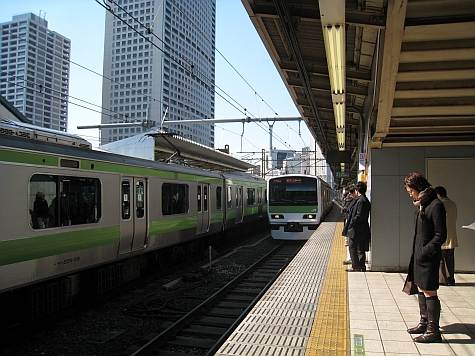 Read more... (549 words, 27 images, estimated 2:12 mins reading time)
daviding March 8th, 2008
Posted In: travel
Tags: keisei skyliner, narita express, nippori, tamachi