As an alternative to the Narita Express train or limousine bus, the Keisei Skyliner is slightly cheaper and equally convenient.
When I left Tokyo in August, I took the
bus from Shinagawa to Narita airport
. On this trip in, I
came from the airport
on the
Japan Rail Narita Express train
. This Saturday afternoon departure had an easy schedule out and I felt adventurous, so I tried the third (slightly cheaper) option: the
Keisei Skyliner
. My luggage is on wheels. I dragged the bags the few blocks over to
Tamachi station
.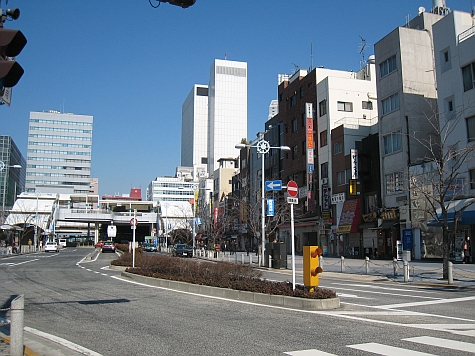 I was entertained by the smoking area in the middle of the block, away from anyplace a pedestrian would object.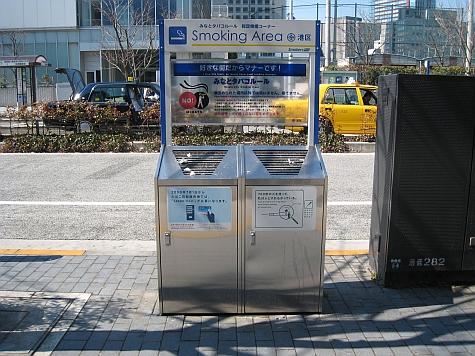 I presume that the translation of the caution is literal.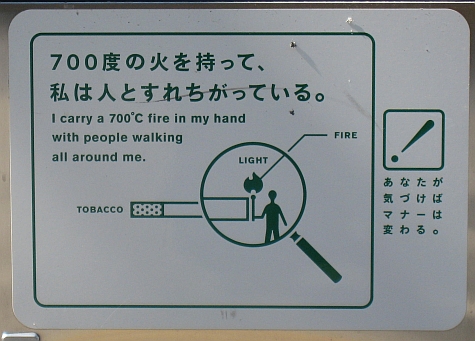 I rode up the escalator into Tamachi station, bought a Japan Rail ticket, and went down to the train platform.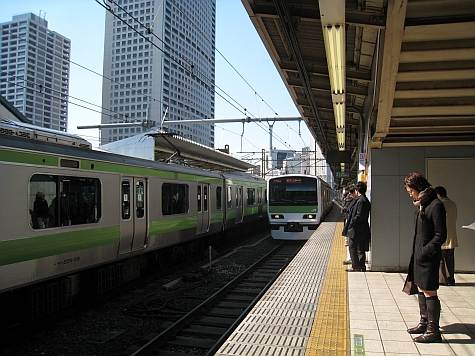 Continue reading "2008/03/08 Tamachi – Nippori – Keisei Skyliner to Narita"