Simon and I rode from downtown Toronto to Unionville … hopping the subway to cut down the distances both ways.
Simon and I live downtown, and have usually driven (way) uptown to visit Greg. Our preferred mode of transportation is bicycle, so good weather presented an opportunity for a tour. I'm less ambitious in my distances than Simon, and suggested
reduced pedaling by riding the TTC
. We started the journey from Queen Street East up to
Pape Station
— after I changed two flat tires. The gauge on the
new bicycle pump
reads differently!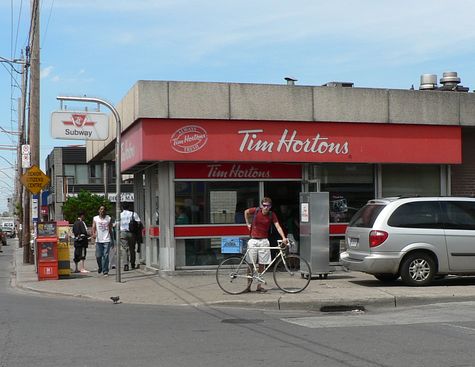 I chose my vintage 1983 touring bike with cycling shoes and toe clips for this trip. Simon has a really nice Cannondale touring bike, but doesn't like to park it outside. He chose to ride his father's old bike, and thought flip flops were sufficient for pedaling in the summer heat .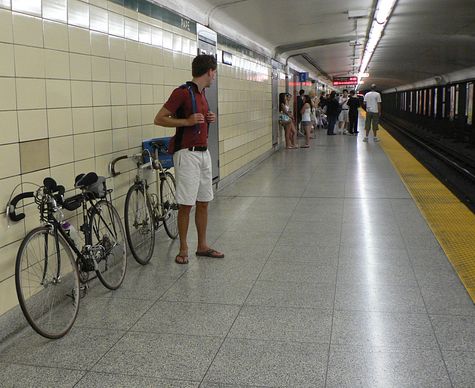 From Pape Station, we rode up to the Kennedy station, and changed to the Scarborough LRT. Bikes are not that unusual on the subway, outside of rush hour.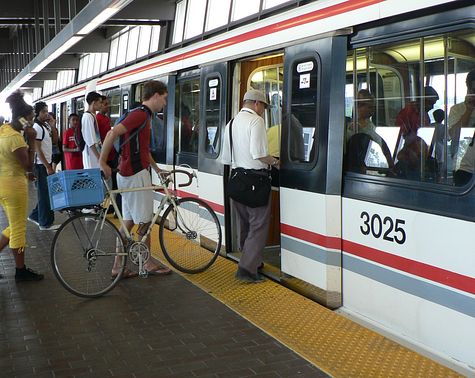 The LRT routing jogs north before turning due east, so Midland station is closest to Unionville. This is where our ride seriously started. Continue reading "2008/06/07 Bike tour: Pape – Midland – Kennedy – Unionville – 7 – Warden"