With Jennifer and Gary in town, we saw Brownman Ali lead a tribute to Randy Brecker at Lula Lounge, and Tazed and Confused at Second City.
Gary and Jennifer live in small towns, so while they were in Toronto, I scheduled some big city entertainment. In conjunction with the
IAJE convention
,
Nick Brownman Ali
led a band in tribute to his former teacher,
Randy Brecker
at
Lula Lounge
. The venue was standing-room-only, but we were fortunate to snag a few bar stools until the VIPs showed up 3/4 of the way through the concert.
At Second City, Tazed and Confused was in full production.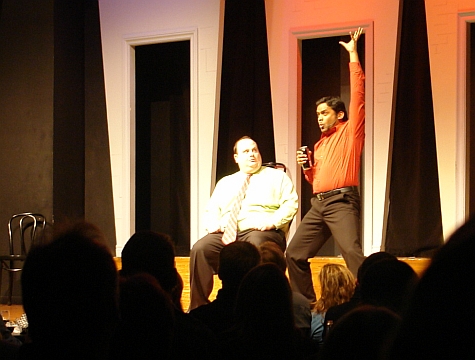 Continue reading "2008/01/11-12 Brownman and Brecker at Lula Lounge, Second City"