I went to a Louis 649, a small bar on the Lower East Side, to see Donny McCaslin play sax.
I had heard
an audio interview by Jason Crane on The Jazz Session
about
Donny McCaslin
. I liked
the way he plays sax
, and noted that he lives in New York City. Thus, with a business trip down to the area, I tracked down Donny playing in a trio at
Louis 649
.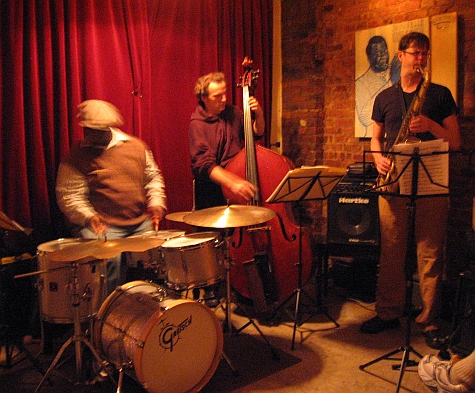 The drummer and bass player seemed to be friends of Donny, and this was a rather loose gig. I spoke with Danny — he had been in Toronto just a few weeks earlier for the IAJE convention. I bought his CDs so that I can listen at home. Continue reading "2008/01/28 Donny McCaslin, Louis 649, New York"