West from the Bastille Market, we went through Le Marais to the Pompidou Centre.
Walking across Boulevard Beaumarche, there was a lineup outside a boulangerie. We didn't try any bread, but it's a good indicator of quality.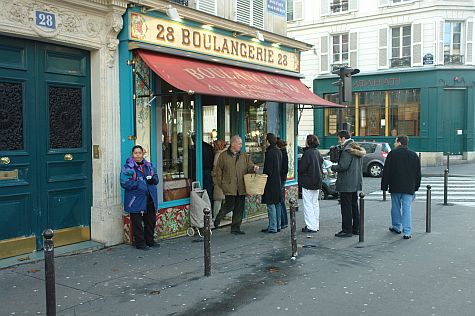 In Le Marais, most of the stores were closed on Sunday. We saw an interesting display in this window. They look like shoes, but they're actually chocolate.
The other window the store seemed to display leather goods such as cases and boxes. They were also chocolate. (Who buys these?)
The convenience store was open on Sunday. The windows are packed with merchandise, the shelves were full of wine. Continue reading "2007/12/09 Le Marais, Jewish Quarter, Pompidou Centre"