I've heard about Korean pork bone soup, so an unplanned Friday night was a good opportunity for a small family outing.
Friday night, and I really needed to get out of the house. I've been reading about
pork bone soup
, so I suggested to Diana and Noah — the only son at home that evening — that we check it out. We went drove up to
Ka Chi
in
Koreatown
.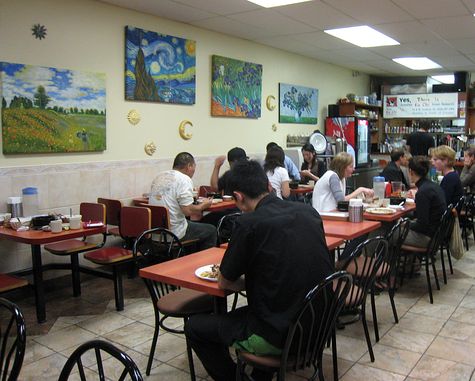 The interior is modest. The impressionist paintings on the wall were an interesting selection for a local Korean restaurant. We ordered the pork bone soup, and some dumplings.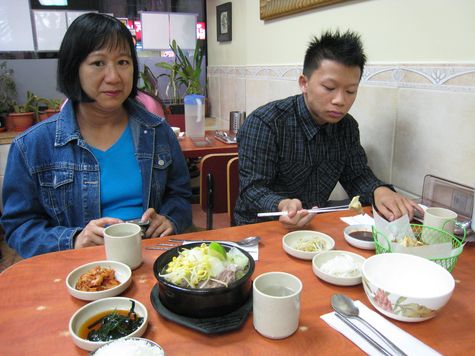 The pork bone soup tasted homemade. So homemade … that we've made similar at home. I guess that we're untraditional in modern Western society, but traditional in our Chinese roots that we make soup broth from scratch. The taste of the Korean soup was a little different from ours, but that degree of variation isn't unusual from cook to cook. Continue reading "2008/08/09 Korean pork bone soup, Ka Chi"