I guided three Japanese professors in a visit to Helsinki on a whirlwind tour.
When I was in
Tokyo in July
,
Kyoichi (Jim) Kijima
and
Hiroshi Deguchi
were interested in the work I've been doing around
Services Science, Management and Engineering
. They said that they would come visit me in Canada. I told them that I wasn't doing anything in Canada, but they could come visit in Finland. Thus, we scheduled dates three months later to
meet in Helsinki
. With Akira Tokuyasu, here they are in atrium of Nokia House.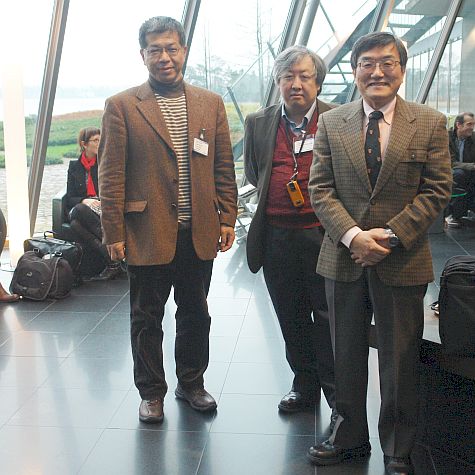 Since my schedule from Chicago put me into town after the three professors had arrived, I arranged for some friends to show them around town. Ville graciously showed them the market and downtown area on a walking tour. To sample the local specialty, we had the reindeer at the Suomi on a Plate restaurant.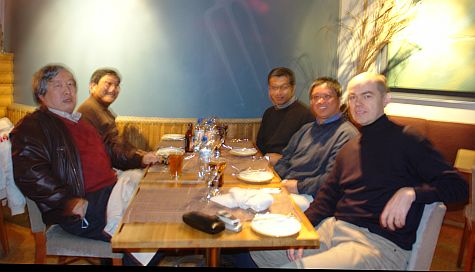 Continue reading "2007/10/29-31 Guiding Japanese visitors in Finland"