On a free afternoon at Fuschl am See, Gary led Allenna and myself for a walk up to the Wartenfels ruins.
I came to
Fuschl am See
, Austria — in the mountains east of Salzburg — Austria, for my third
conversation hosted by the IFSR
. The meeting traditionally reserves an afternoon for visitors to take the bus into town, or maybe walk around the lake. Gary likes to walk up the mountain to the
Wartenfels ruins
. Allenna and I have never been on the walk, so we joined him. We started the walk on the main road by the lake, behind the
hotel
.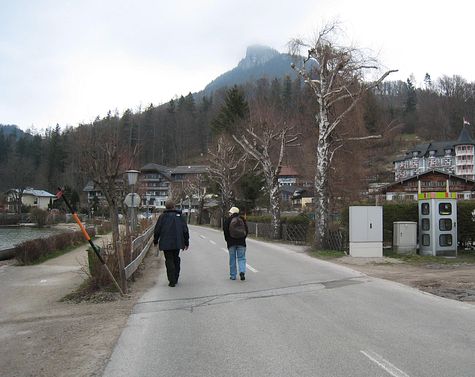 Fuschlsee is a clear mountain lake, from which the village restaurants get the fresh fish daily.
The path starts modestly, in a right-of-way just off the road.
A 90-minute estimate of the walk to the ruins is conservative, and we wouldn't take that long.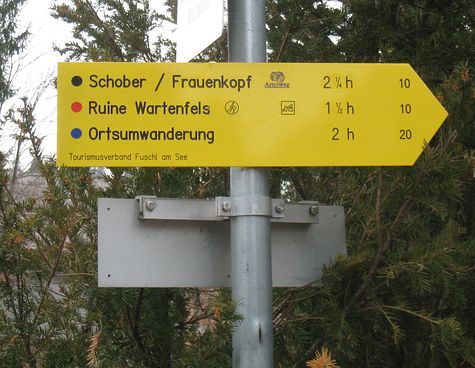 A carving in a tree stump serves to welcome hikers. Continue reading "2008/04/01 Wartenfels ruins, above Fuschl am See, Austria"