Over at Jeff and Rachel's farm, we saw the tractors and were hosted for a dinner of Iowa beef.
Over on Rachel and Jeff's farm, Rafu and Rulle went into the barn to see the tractors.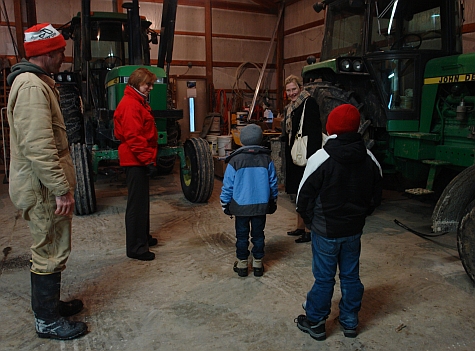 The boys were a bit shy about climbing up into the cab of the tractor.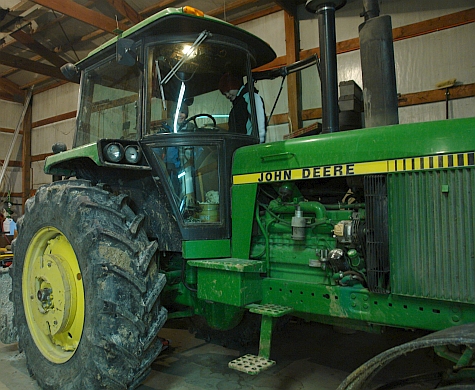 I went outside the barn to look at the cows … and be looked it. I moved slowly towards them, and a few cows were curious, but the herd as a whole was rather skittish. Continue reading "2008/02/15 On the farm, Fairfield, Iowa"