On a beautiful May Sunday, we had a good turnout for the annual visit to the cemetery.
While the Lowkong society visit to the cemetery monument draws a large group that needs to plan for rain or shine, our more immediate family would schedule in pouring rain. On this Sunday, the weather turned out to be wonderful.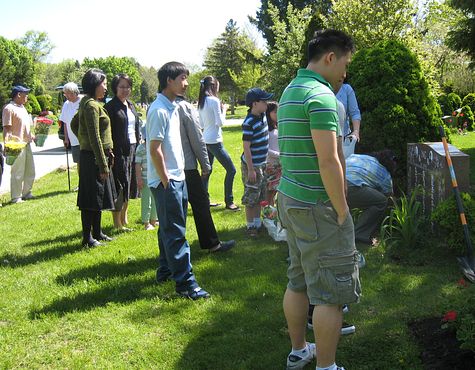 We set the time, and people gradually showed up. Waiting provided a good time to catch up on news with cousins and uncles.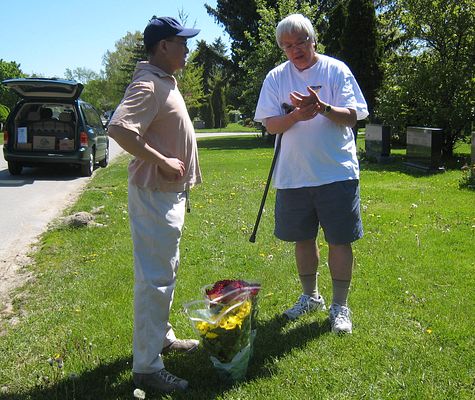 Active social lives means that at least someone will be tired from a late Saturday night.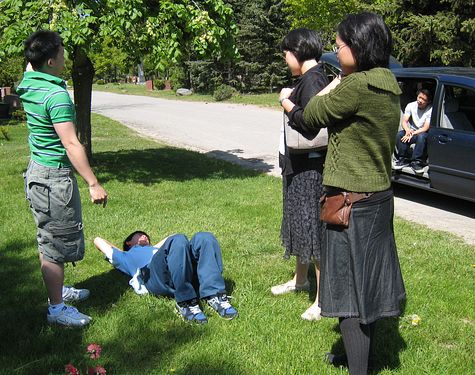 The cemetery is well-kept, presenting an opportunity to enjoy sitting on the grass. Continue reading "2008/05/25 Larger family cemetery gathering, Mount Pleasant"