Glenn Gould Studio seems a bit formal as a venue for The Bad Plus, but we were totally entertained and the performance was great.
I'm fortunate to not have to travel far to go to
Toronto Jazz Festival
events. I can choose between bicycling or taking the streetcar! The jazz festival brings some great bands to town. Andy and I went to see
The Bad Plus
at the
Glenn Gould Studio
, in the
CBC Broadcasting Centre
. The trio is an entertaining mix of styles — and not just musical styles.
Ethan Iverson
, on piano, wore a suit and tie, and had a totally deadpan delivery in his slow delivery of jokes.
Reid Anderson
let his bass do the talking, pushes the music forward with lots of energy.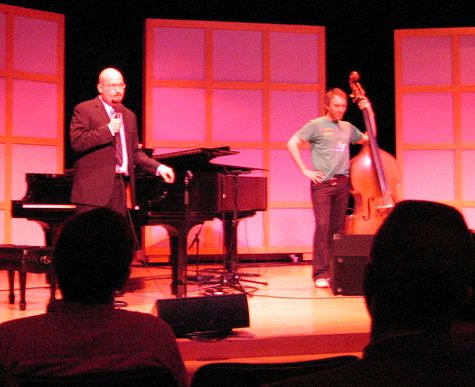 Dave King was a wild man on drums. Of the three, he attracts the most attention, with a big smile on his face.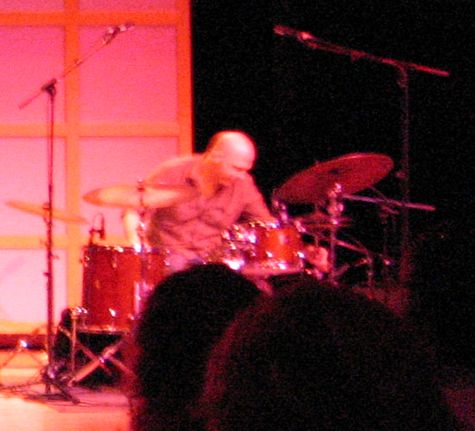 For a jazz combo of three acoustic instrument, this group feels like a rock band. They're great musicians, but they don't take themselves too seriously. The Glenn Gould Studio feels a bit formal for a jazz performance, but the sound is great. Continue reading "2008/06/13 The Bad Plus, Glenn Gould Studio, Toronto Jazz Festival"