We dropped by Eric's dormitory, and then went out for dinner with Klaus and Jimmy.
Catching a taxi from Wudaokou, we arrived at the front gate of
Renmin (People's) University
.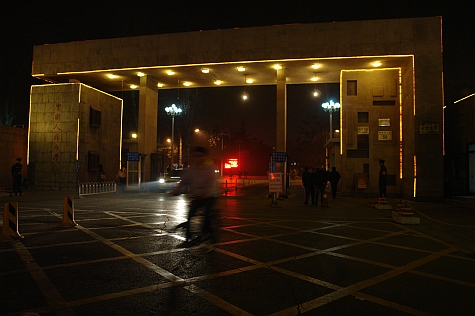 Eric pointed out the main cafeteria, which was quiet on the Sunday evening.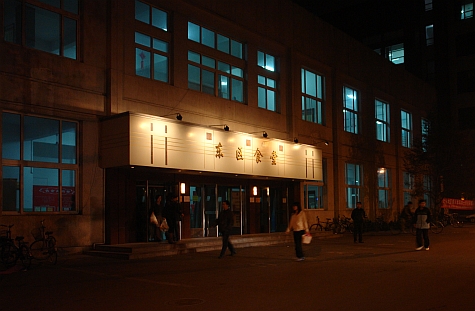 Eric's room is in International Student Dormitory Building #1. There was uniformed security guards on the ground floor, and Eric introduced me to them. We took the elevator up. The rows of slippers at the door mark Chinese-style living.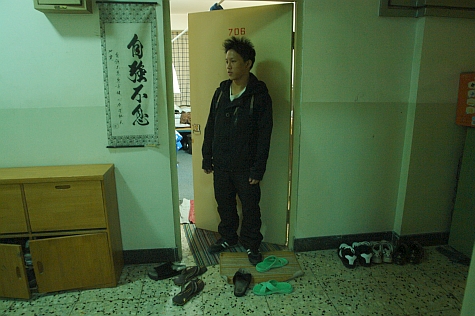 Eric's roommate Jimmy was expecting us. Eric said that his room was messier than usual. Continue reading "2008/03/09 Renmin University dorms, neighbourhood market, Beijing"