Scott and I went shopping at the Surrey Street Market in Croydon, so that I could prepare for a dinner party at their home.
Purley
is a suburb south of London.  Since Scott and Greg hosted me at their home, I offered to cook dinner for them.  To go shopping for supplies, Scott accompanied me, and we walked over to the bus stop.
Greg thought the best shopping would be in Croydon.  The bus took a route direct to the city centre, and then drove around some one way streets before dropping us off just north of the Croydon Flyover.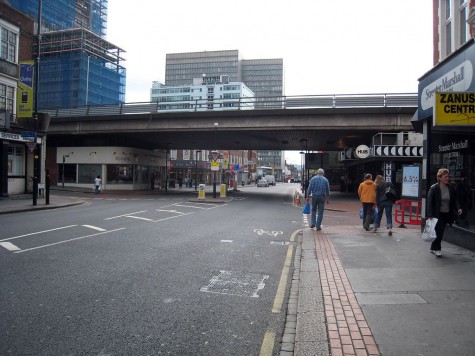 I waited on the street while Scott stopped in a store to buy a few household supplies.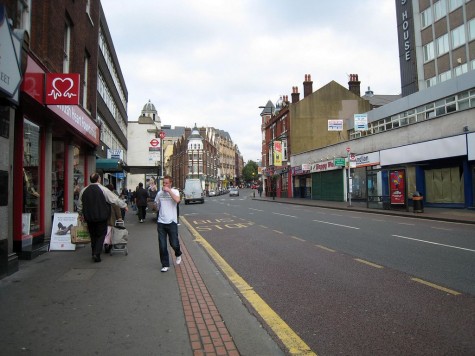 A few blocks north, we came to a fork in the road at the entry to the Surrey Street Market.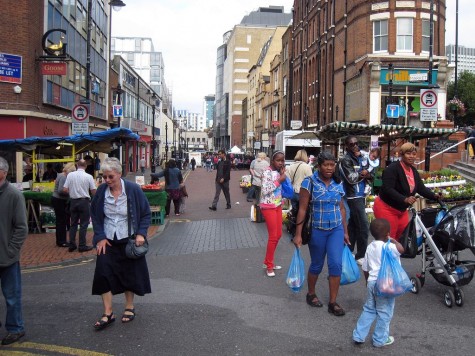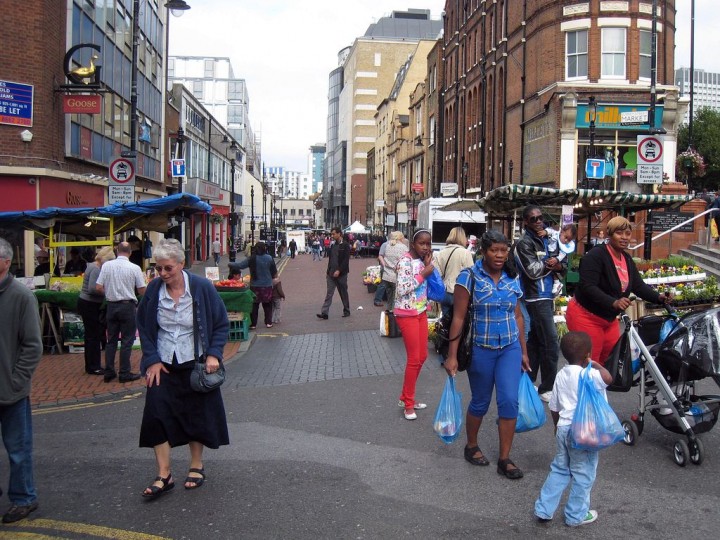 This market has a history serving the neighbourhood going back centuries. Continue reading "2008/09/14 Market in Croydon, dining in Purley"