Flying into CDG, we dropped off our luggage at the hotel and went to the Bastille Market.
My travel to Europe and Asia has mostly been on personal time. In my day job, the territory only extends the U.S. However, Antonio and I happened to be working with a client with offices in Paris, so we had reasons to make a business trip to Paris. Since I had been riding trains and subways in New York City a lot, we met up at Charles de Gaulle airport and took
the RER train
connecting to the metro. Here's the transfer point at
Châtelet – Les Halles
.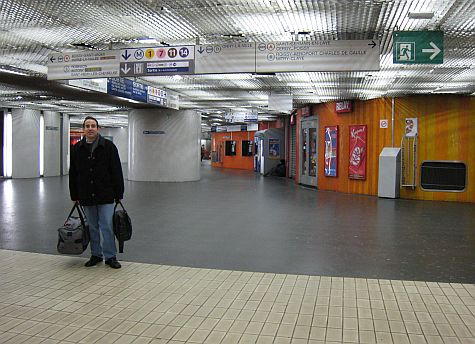 My mode of travel is the same 24″ suitcase, no matter where I go. It stays packed, as I'm on the road so much. Since we were travelling on expense account, taking the subway was really a dumb move. I discovered that the Paris metro stations are a maze of connections — not unlike Tokyo — but, unlike Tokyo, the platforms aren't connected by elevators or escalators! I had to hoist my luggage up and down quite a few sets of stairs, while Antonio waited for me.
We exited the metro at the Quatre-Septembre station near our hotel. On a Sunday morning, the streets were quiet.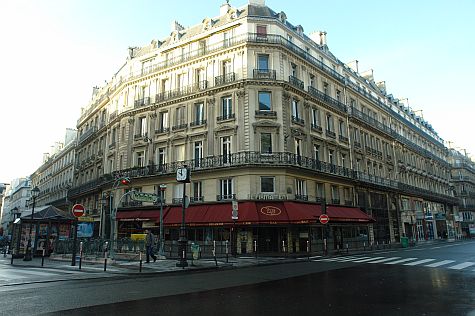 The rooms at our hotel on Rue de Richelieu weren't ready, so we checked our bags and went touring. I had brought the guidebooks from the library, but let Antonio do the navigation. My eyes aren't as young as his.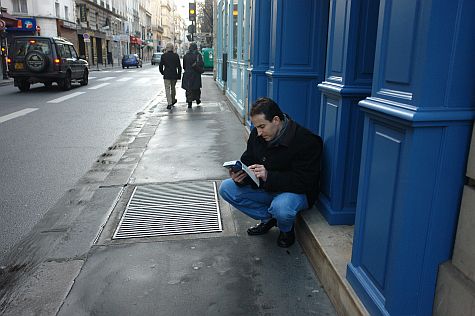 On Sunday mornings, one venue that is open is the Bastille Market. We hopped on the metro to Place de la Bastille. Continue reading "2007/12/09 Paris Metro, Bastille Market"