Installing ceiling fans was a good excuse to ask Don to come over with his family for a visit.
Since we're in a three-storey house (plus basement), the upper floors are too warm and the basement in too cool in the summer. Since I've added another PC in our bedroom — as a
Mythbuntu
personal video recorder — it makes the room even warmer. We have a ceiling fan above the third floor landing. Since we were going to install a fan into the master bedroom, we decided to install in all three bedrooms. We asked Don to teach Adam how to do it.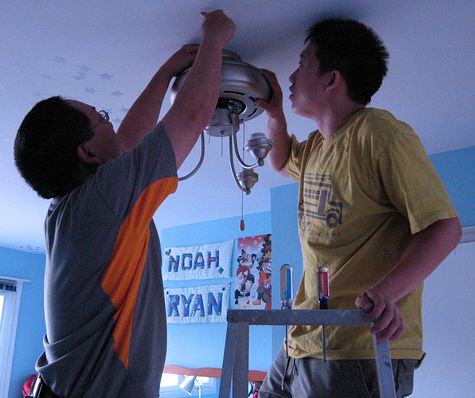 Don came over with the family. I don't advocate video games — the boys have funded their own recreation — but it was something for Ryan to do with Anderson and Michaela.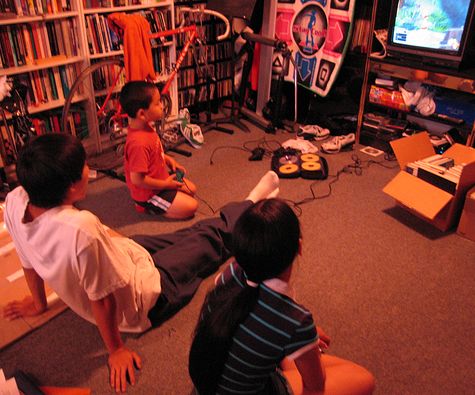 Of course, we wouldn't let everyone go home without have dinner. Continue reading "2008/06/14 Installing ceiling fans"