I flew to Beijing, Eric picked me up at the airport, and we had dumplings with Dr. Gu before retreating to comfort in a western-style apartment hotel
Continuing on my round-the-world trip from Tokyo, my next stop was Beijing.
Beijing Capital International Airport
is modern, with long walks and grand halls (like most airports). One signal of being in China was a display of temple bells.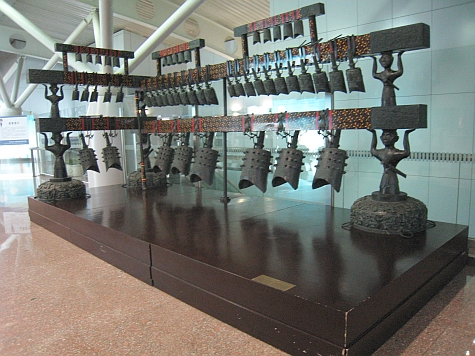 Eric met me at the airport, and got us a taxi to the hotel. I had been corresponding with Dr. Gu, who I've met at ISSS and IFSR meetings, and he lives in the university district. From the hotel, we walked around a bit looking for restaurants, until Eric took control and got a taxi over to the area across the street from the front gates of Renmin University. We went Eric's favourite dumpling place.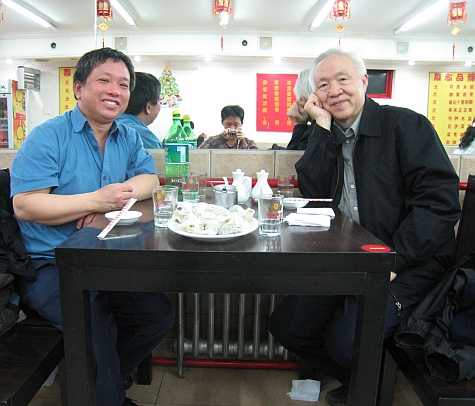 I'm getting too old to rough it — particularly in China. I had booked an apartment at the Beijing Somerset Zhongguancun, taking advantage of a corporate rate. In daylight, it's clear that this is a western-style hotel.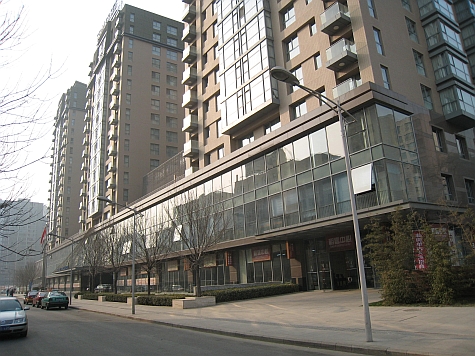 Continue reading "2008/03/08-09 Dumplings in Beijing, westernized apartment hotel"