An appointment to meet the virtual team for dinner took me straight across 49th Street, from 8th Avenue to Madison.
Being part of a virtual team means that even if everyone is scheduled for the same meeting in New York City, we don't travel together. We come in on different flights, and stay in different hotels. When we're organized, we can at least try to schedule dinner together. On this trip,
my hotel
was a little northwest of
Times Square
. Stepping out of the hotel, looking south on 8th Avenue doesn't give the theatre district vibe.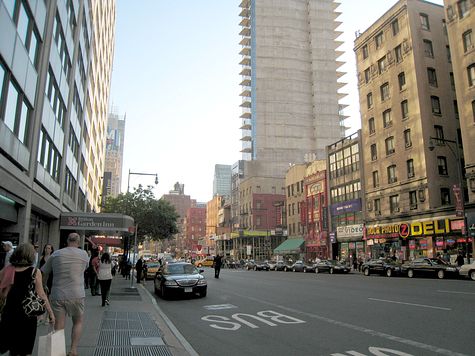 Looking north up 8th Avenue doesn't provide many sights either. The destination restaurant was a straight walk across 49th Street, so I turned right.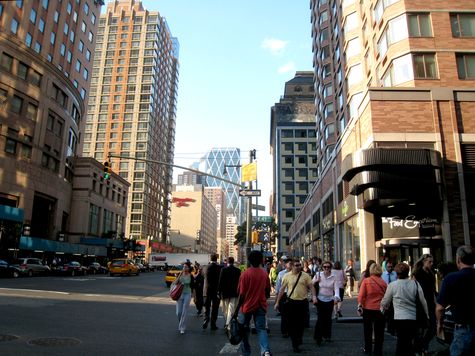 A hidden indicator of the theatre district is the Actor's Chapel, on the north side of 49th Street, just east of 8th Avenue.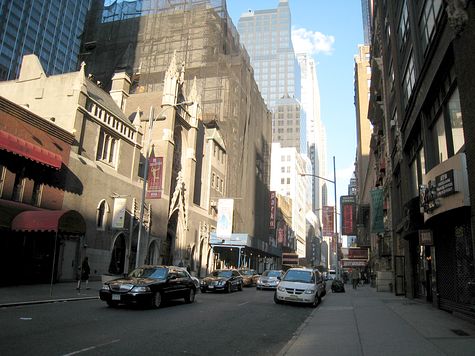 A short walk over, looking south down 7th Avenue shows the skyscrapers of the Great White Way (not yet lit up in daylight!) Continue reading "2008/06/02 49th Street, 8th Avenue to Madison Avenue, NYC"