As a feature of the
Service Engineering and Management Summer School
at the
Helsinki University of Technology
, the group was to convene at one of the city's special places, a
UNESCO World Heritage site
.
Unfortunately, on the evening before, I had left my camera in a restaurant in the Forum. Arja lives in the city, so she drove us back into town, and we walked from her place, to the Forum, and then across the city towards the harbour.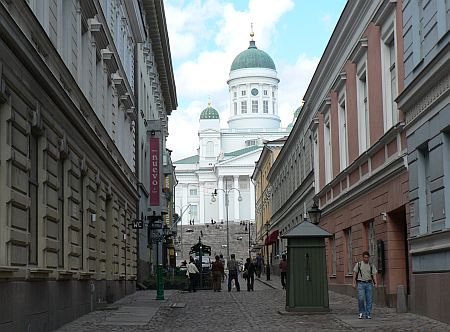 Unfortunately, our timing was off, so we missed the ferry to Suomenlinna by five minutes. We waited 30 minutes for the next ferry, and met up with the rest of the class in the Devil's Church.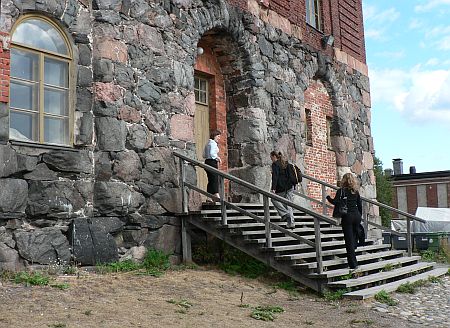 We unfortunately didn't get much time to see the sights on the island.
I rarely get to Finland in good weather — school usually happens when the weather isn't so great! — so maybe I'll get another chance to tour Suomenlinna next fall.