I first met Apostolos in Crete in 2003, and had a brief introduction to his parents. Four years later, he's at the University of Toronto. His mother came to visit for a few weeks, so we took the occasion to have an evening out in
Little Italy
. For a change of pace, instead of Italian food, we thought we would try Peruvian food at
El Bodegon
.
Apostolos' mother doesn't speak English. In the warm evening, we decided to take a stroll along College Street. Diana noted that Apostolos' mother liked to window shop.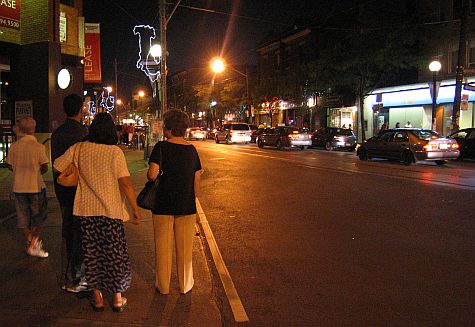 College Street is a neighbourhood with nightlife. The repertory theatre had a crowd outside.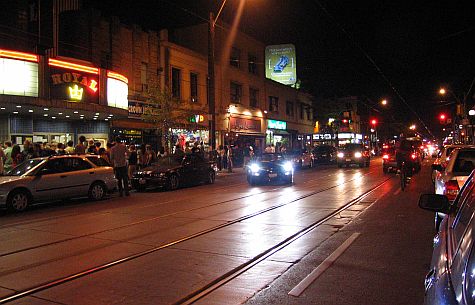 After a little walking, we had dessert and coffee at the Sicilian Ice Cream Factory. This is a place that's been in the same place in Toronto, since I went to university in the 1970s.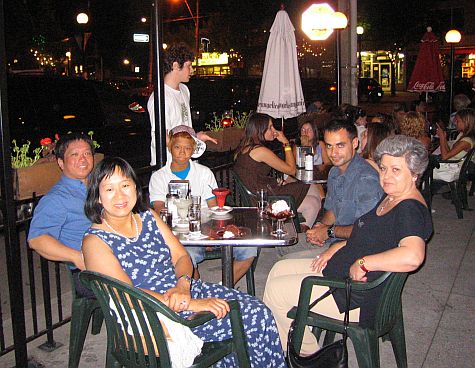 At this time of the year, visitors are fortunate to enjoy the a small difference in temperature between Crete and Toronto.