I bought my "work bike" — a mountain bike with wire carrier at the rear — to ride especially in the winter (and go shopping). The big tires are hardly necessary this year, because the winter has been unseasonably warm in Toronto. I needed the exercise, so I biked over to the
St. James Town library
, just for a place to go.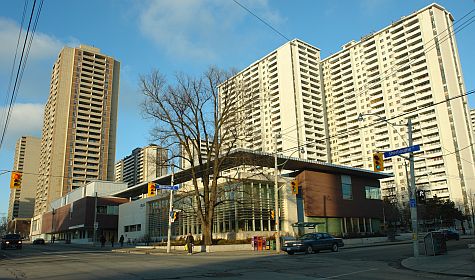 The library and attached rec centre are less than 2 years old. The multicultural neighbourhood seems to be reflected in the collection. It almost seemed to have more foreign language books than English books.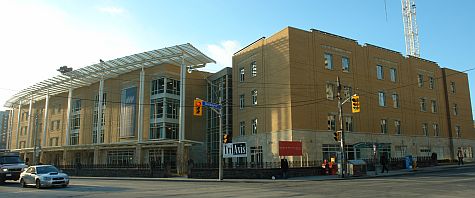 Across the street, sections of the closed Wellesley Hospital appear to have been migrated to become the Rekai Centre, for the elderly.
St. James Town has a reputation as the densest residential area in Canada. I think that the west end in Vancouver may actually be denser, but St. James Town is relatively bounded.