Catching a taxi from Wudaokou, we arrived at the front gate of
Renmin (People's) University
.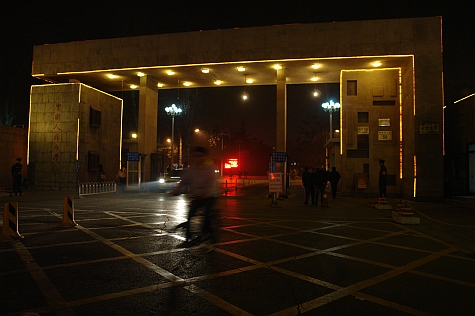 Eric pointed out the main cafeteria, which was quiet on the Sunday evening.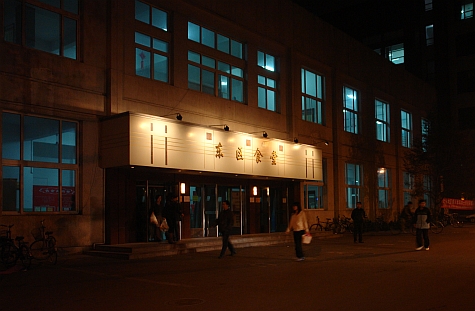 Eric's room is in International Student Dormitory Building #1. There was uniformed security guards on the ground floor, and Eric introduced me to them. We took the elevator up. The rows of slippers at the door mark Chinese-style living.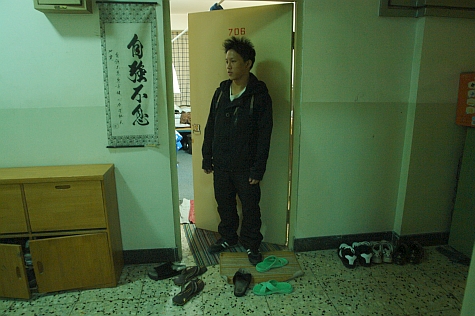 Eric's roommate Jimmy was expecting us. Eric said that his room was messier than usual.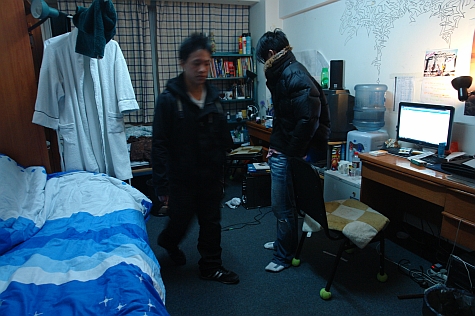 The lights in the hallway were dim, presumably to save energy.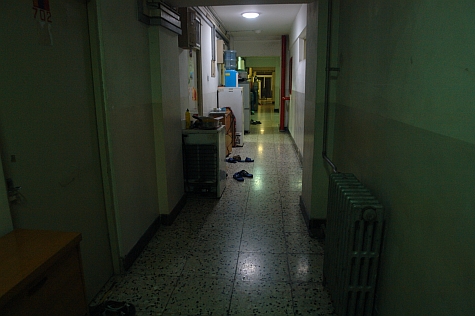 Down the hall, the shared bathroom has a long basin for washing up.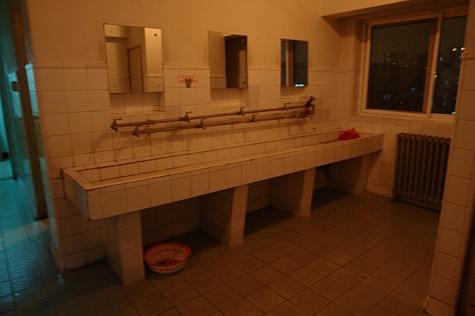 The other way down the hall, there's a kitchen for people tired of dining out. We had seen some students coming in with groceries.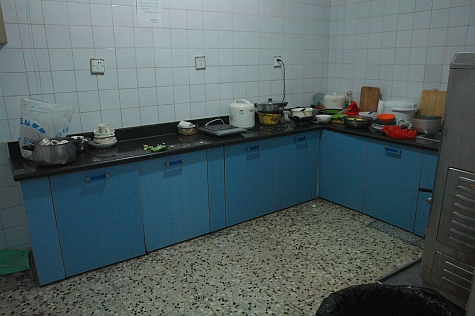 On this floor of the dormitory building, there's a classroom. It's a place where motivated students can escape their room for a change of scenery.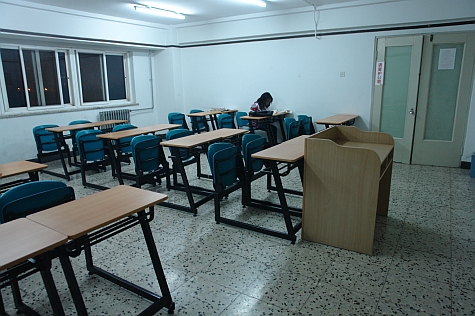 Going out for dinner, we crossed the major street outside the university on an overpass.
Across the street from the university is a series of small lanes. Even after dark, it's easy to buy fruit.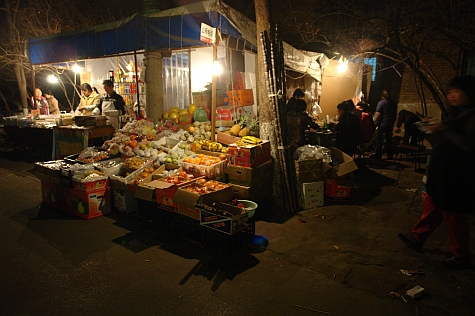 Vendors lay out displays of merchandise for browsers.
The retail shops were closed for the evening.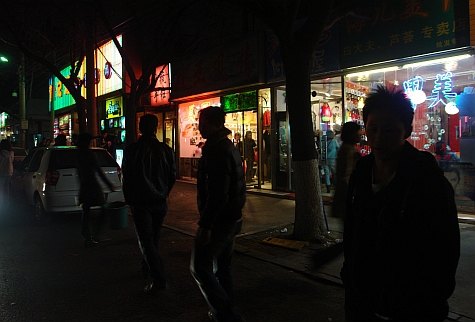 We walked by this large restaurant with another destination in mind.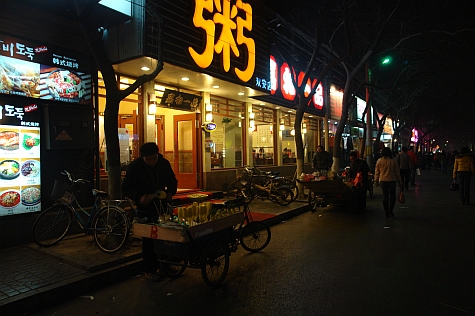 For a snack, we could have bought grilled meat on a skewer.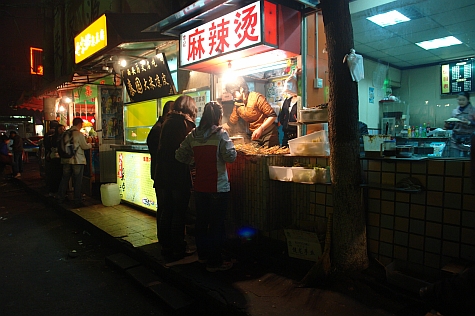 Around a few corners was the restaurant that Eric and his friends had chosen.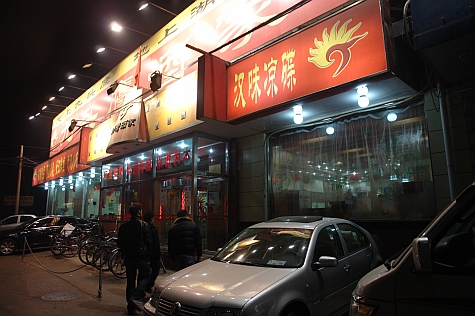 I was surprised by the size of the dining room. There were more than enough waitresses for the number of customers.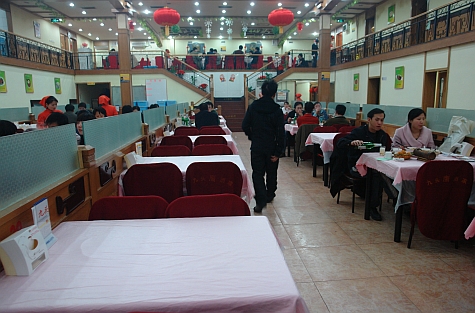 Klaus and Jimmy made some suggestions from the menu. The pictures gave me some idea of the selection.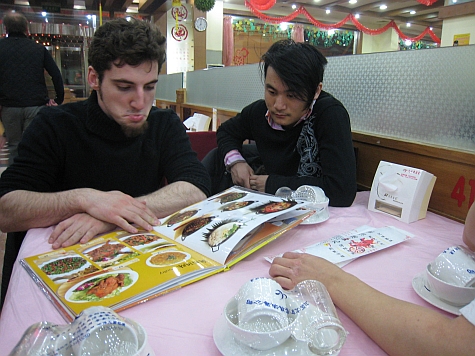 The meal was good. It was regional cooking, and definitely not Cantonese. Eric commented again at how cheap food is in China, compared to North America.