My friend
Karen Butler
and I met in a study group for a third-year finance course at U. of Toronto in the late 1970s. She's now on a completely different trajectory, as a composer. As part of
Asian Heritage Month in Toronto
, her work "Fantasia (in black and white)" premiered at the "Piano for Vision Hope" Recital at the
George Weston Recital Hall
. The pianist, from Wuhan (China), was HU Hai Peng.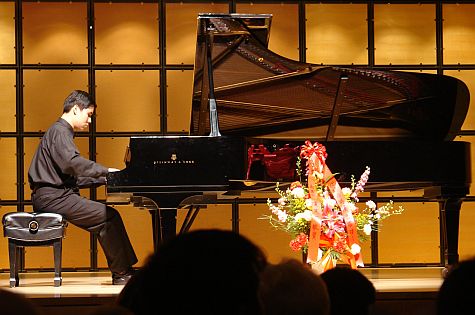 With the applause following the premiere, Karen joined Hu on stage.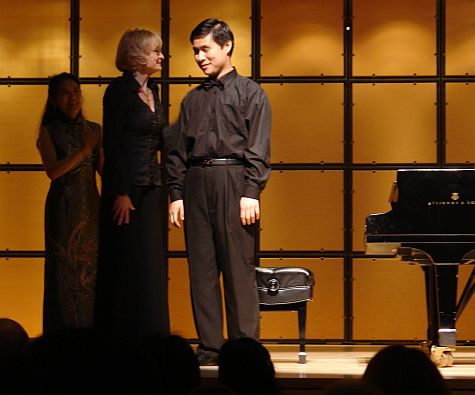 At the end of the recital, several dignitaries gave brief speeches. The event was co-sponsored by the CNIB, the Li Delun Music Foundation, and Huang Zhong Music Canada. The vice-consul from the Chinese consulate spoke about music as a bridge between cultures.

After the recital, Karen hosted friends, dignitaries and music lovers at her home.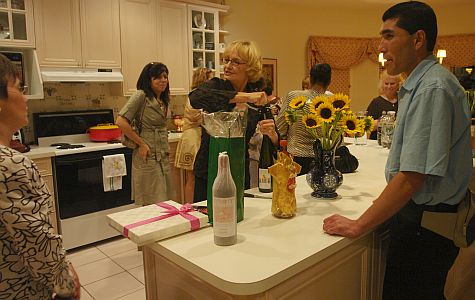 Speaking with Karen, Diana and I commented on how we enjoyed the composition. The music was melodic, in contrast to some modern atonal pieces that we've recently heard.
Karen said that Hu, who is blind, learned the piece quite rapidly. The music was translated into braille for music, and Hu memorized the composition easily.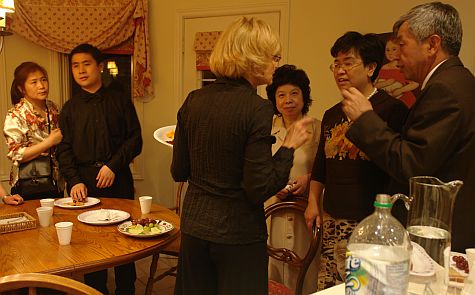 The recital gave us an opportunity to hang out with Karen and Robin, who we don't see very frequently. We're all in that mid-life time crunch where it's easy to lose track of friends.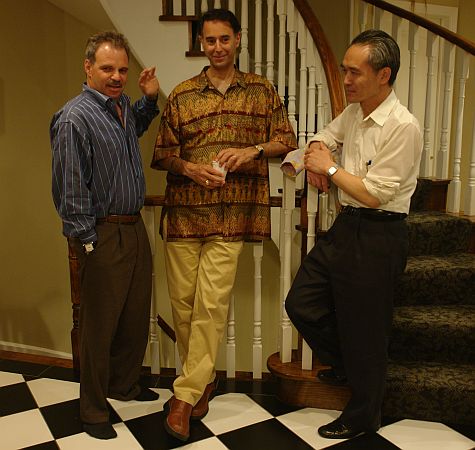 Diana and I were actually the last ones to leave the party … way past our usual bedtimes. We'll need to find more occasions to get together.