I didn't renew my
badminton membership
in October — my sons seem to prefer breakdancing — so I've been making a concerted effort to at least get out for walks — preferably in daytime. Here's what a rainy morning looks like in
Portsmouth, New Hampshire
.
The hotel was two blocks from the waterfront. The town seems to have become gentrified over the past few years, with many small restaurants, but there's still remnants of seafaring.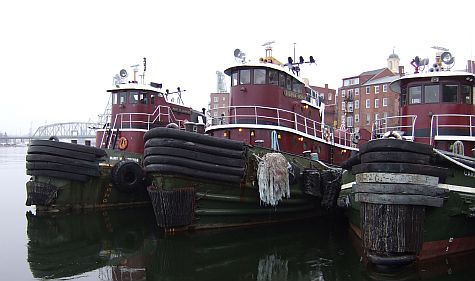 As with many New England towns, Bow Street follows the contour of the waterfront, rather than a straight line.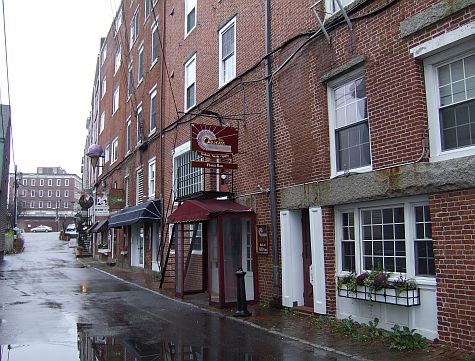 Up the hill, St. John's Episcopal Church must have been positioned at a high point, so that incoming ships could see the steeple.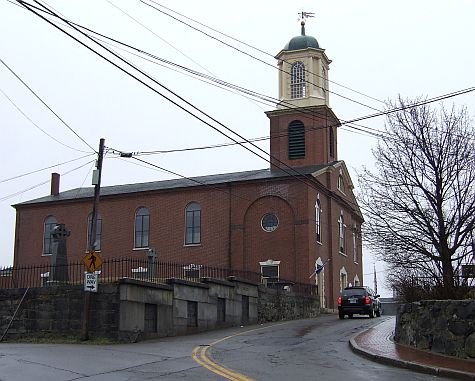 Around the corner, Market Street shows some signs of renewal. There's the brewery where we had dinner the previous night.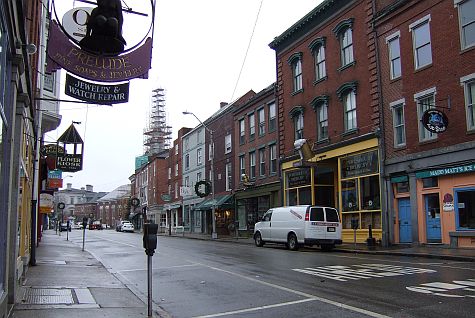 Further down, the space opens up on Congress Street, where there seem to be some government buildings.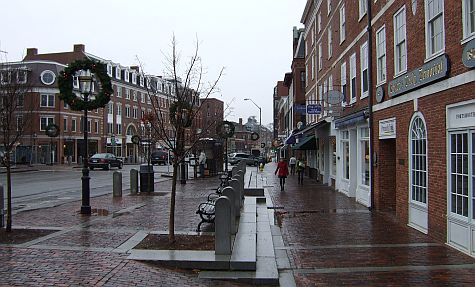 It might actually be nice to visit some of the historic sites in Portsmouth during the daytime, when they're open … but I'm usually tied up with business in midday, and daylight is short near the end of the year. Still, I'm happy to have the freedom to get out a bit when consulting pressures aren't so heavy.