My time in Paris was in business meetings for much of the day, so my only opportunity to see more of the city was at night. The drizzly rain was a deterrent, but I decided that I really needed a break, and took the metro up to see the lights of
Pigalle
. Exiting the station and looking south, the neon signs make it the neighbourhood where I had arrived clear.
From the centre boulevard looking southwest, Pigalle looked pretty deserted. Maybe it was the rain, or maybe Paris doesn't attract much tourism in January.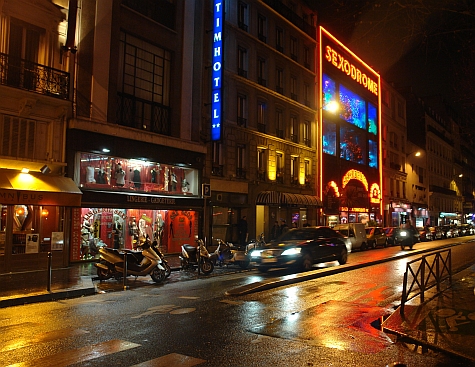 Turning northwest to walk up Boulevard de Clichy, there were a few cheap restaurants and bars. These weren't prestigious establishments.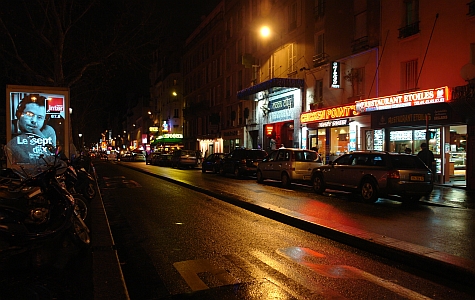 A few blocks west was the famed Moulin Rouge. The sidewalk outside was quiet, so presumably anyone who wanted to see the show had already gone in.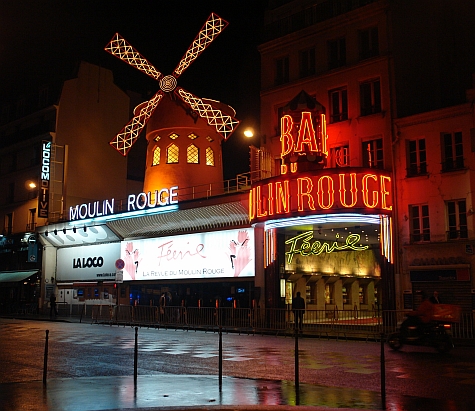 Turning to the south, I walked down the quiet neighbourhood streets. There were a few bars where I could see local women waiting for customers. I was more interested to locate a few of the shops where luthiers craft guitars, but their storefronts were obviously boarded up for the evening.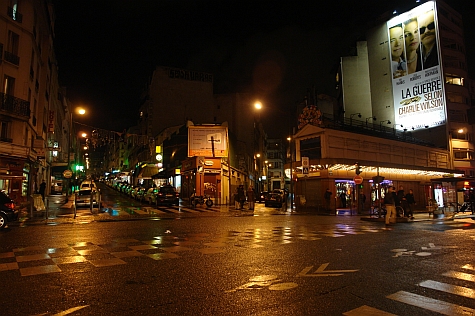 I walked back east to the next intersection. A barker invited me in to see the show, and I just kept moving. This isn't an evening when local proprietors would have generated much cash.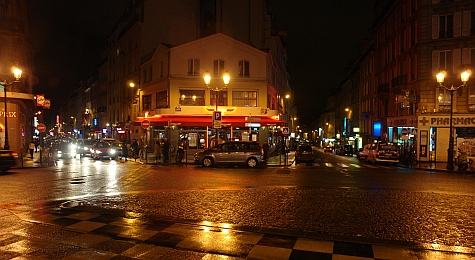 I went out for the evening stroll to see the lights … and I did. I wasn't expecting the streets of Pigalle to be so quiet. I did pass a few groups of touring young adults. Since they were speaking French, I presume that winter is a cheap time for travel to Paris.