Purley
is a suburb south of London.  Since Scott and Greg hosted me at their home, I offered to cook dinner for them.  To go shopping for supplies, Scott accompanied me, and we walked over to the bus stop.
Greg thought the best shopping would be in Croydon.  The bus took a route direct to the city centre, and then drove around some one way streets before dropping us off just north of the Croydon Flyover.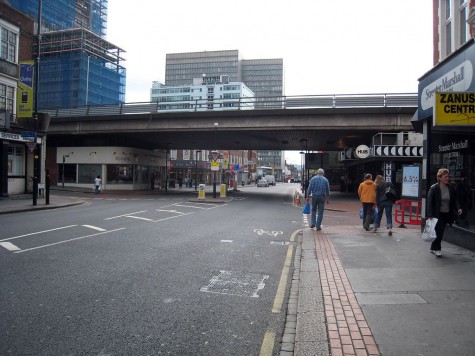 I waited on the street while Scott stopped in a store to buy a few household supplies.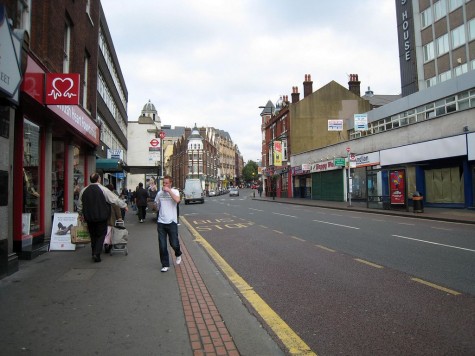 A few blocks north, we came to a fork in the road at the entry to the Surrey Street Market.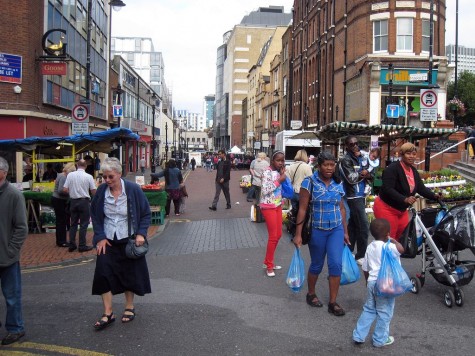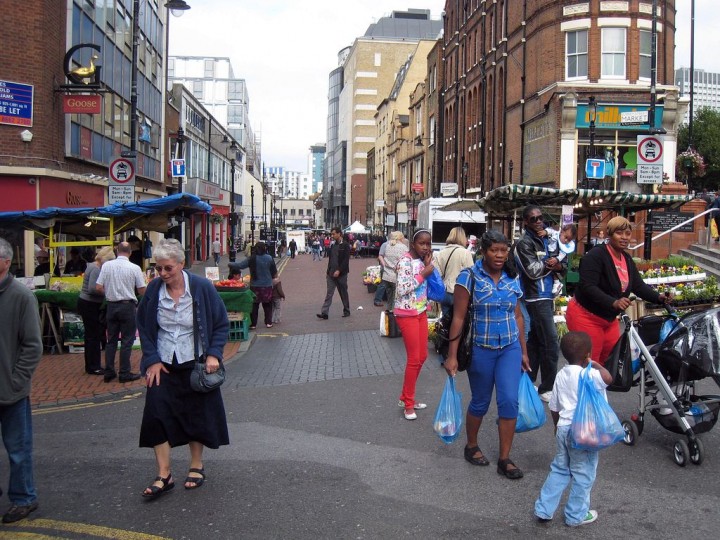 This market has a history serving the neighbourhood going back centuries.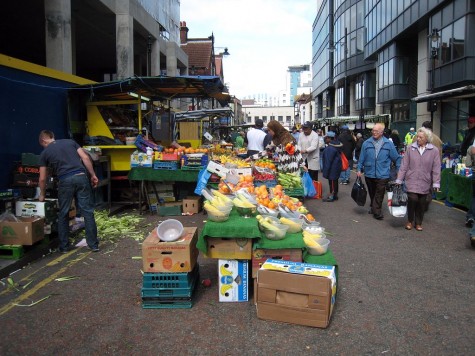 The selection of fruit looked great for the season.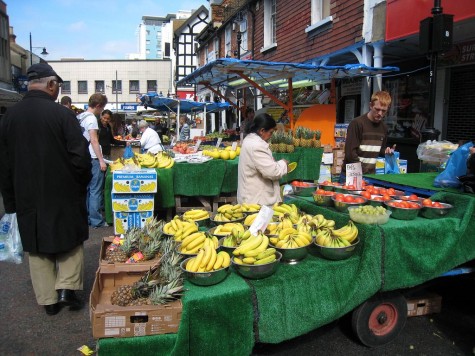 We walked north up to Church Street to find the fish market.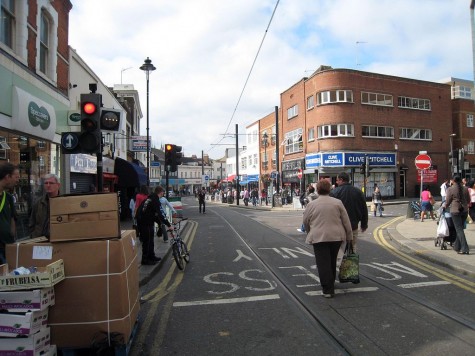 We asked if sushi-grade fish was available.  The answer was no.  We decided to modify the menu, and picked up some smoked fish instead.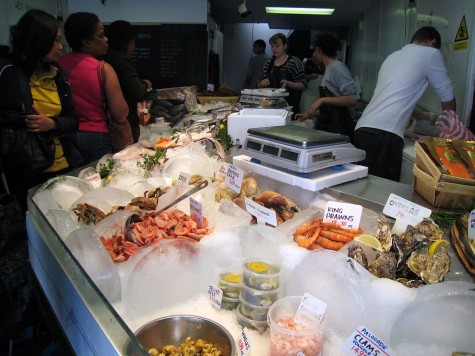 We picked up some pork to make soup.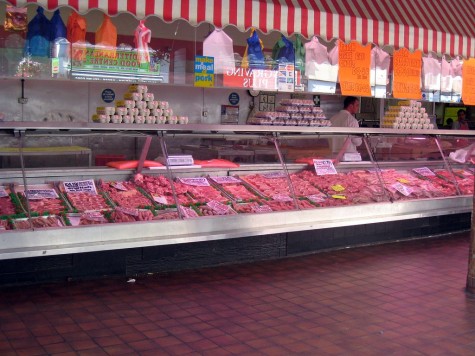 Scott bought some greens for salad.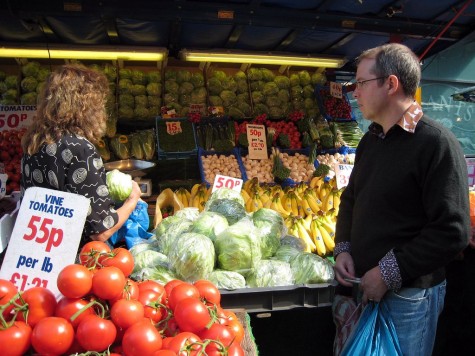 The garden shop had a variety of flowers and plants available.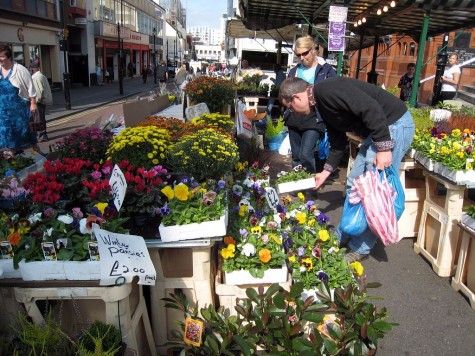 We retraced our steps, and then walked beyond towards South End for the bus stop to return home.  The police had blocked the road, so Greg suggested an alternative route a few blocks west.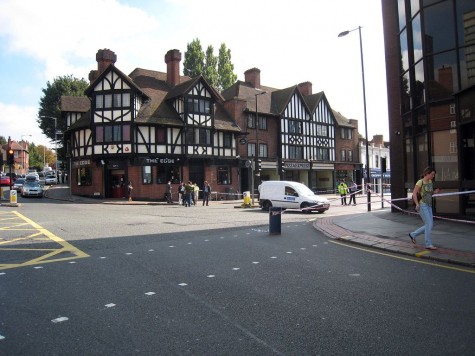 South Bridge Road was a low-rise commercial shopping street.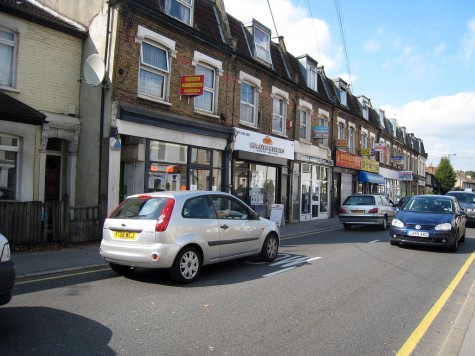 The detour eventually led us back to South End.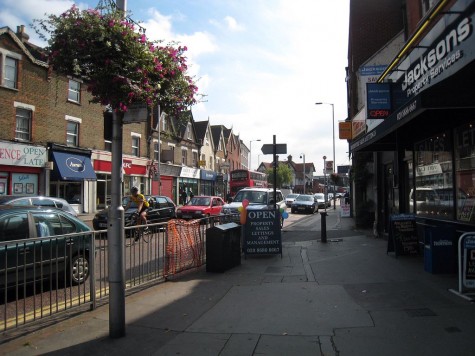 The Swan And Sugar Loaf  Hotel is a landmark in Croydon, with many bus stops nearby.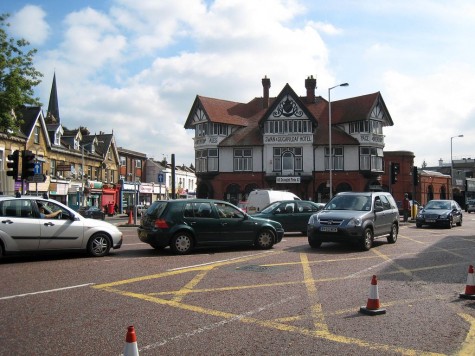 We caught the bus back towards Purley.  We got off the bus and walked by the Riddlesdown Road bridge, with more foliage in the area.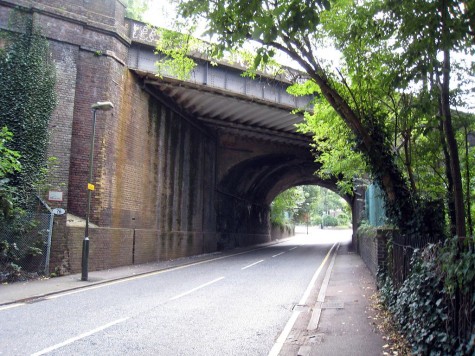 This neighbourhood is suburban, but walkable.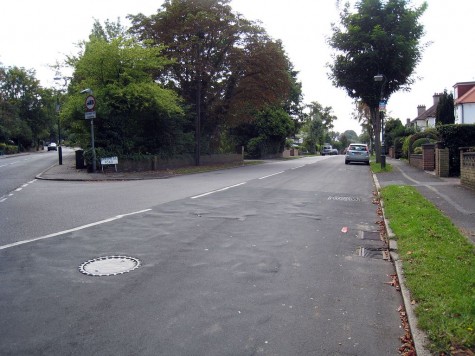 A few hours later, the ingredients had been transformed into a dinner for seven.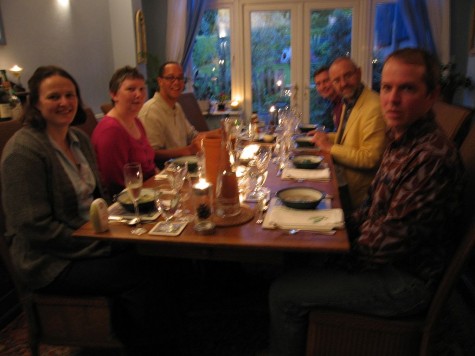 Friends know that it's not unusual for me to offer culinary services when I travel.  I've been cooking for the family at home less frequently these days.  Dinner for seven isn't a great effort for me, when there's normally six people living in our home in Toronto.