Friday night, and I really needed to get out of the house. I've been reading about
pork bone soup
, so I suggested to Diana and Noah — the only son at home that evening — that we check it out. We went drove up to
Ka Chi
in
Koreatown
.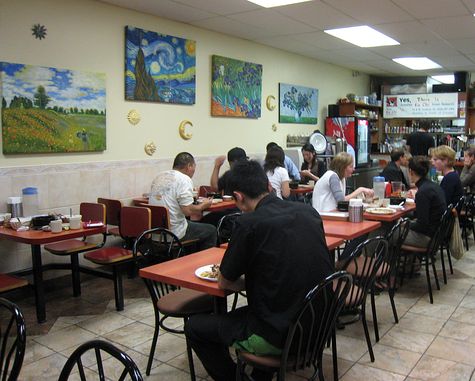 The interior is modest. The impressionist paintings on the wall were an interesting selection for a local Korean restaurant. We ordered the pork bone soup, and some dumplings.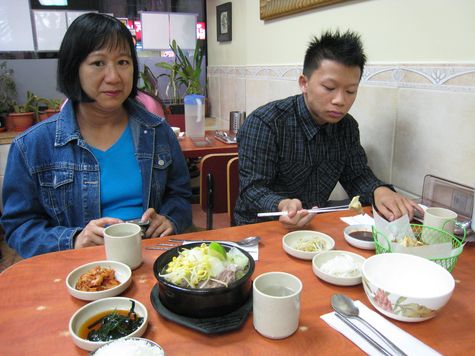 The pork bone soup tasted homemade. So homemade … that we've made similar at home. I guess that we're untraditional in modern Western society, but traditional in our Chinese roots that we make soup broth from scratch. The taste of the Korean soup was a little different from ours, but that degree of variation isn't unusual from cook to cook.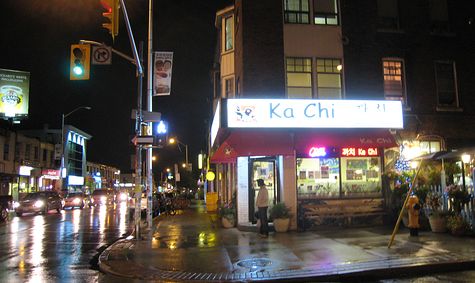 By the time we finished dinner, the rain had mostly subsided. The neighbourhood wasn't very busy, so we strolled around a bit. We stopped into P.A.T. Central and found some marinating galbi ribs that we could cook at home.
This was definitely a low key family night. No schedule, no pressure, and a city that stays open a bit late at night.