Nara is the ancient capital of Japan dating back to 710 A.D., so we hardly did the area justice on our short visit. After
seeing the Big Buddha
, we walked in west towards the city centre, via the
Kofuku-ji temple complex
. The original version of the
five storey pagoda
dates to 725 A.D., but even the restoration completed in 1426 is old by western standards.
Most of the buildings in the complex are not open to the public, and some were under construction. The offering hall was open.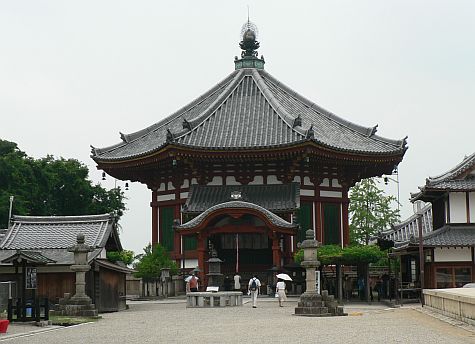 Approaching the offering hall, we see the long rope for the bell to wake the spirits.
Worshippers each came for a few minutes to make an offering, and would then move on.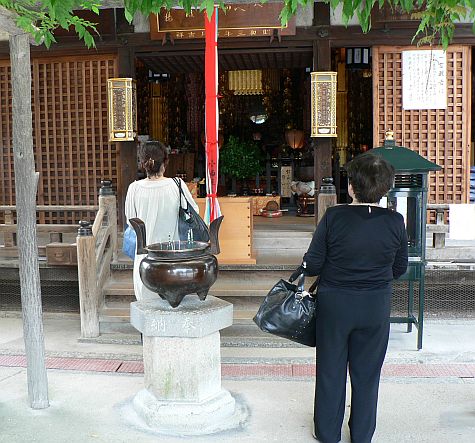 Just south of the offering hall was the temple bell. A man came and rang the bell on the hour. (Was it noon?)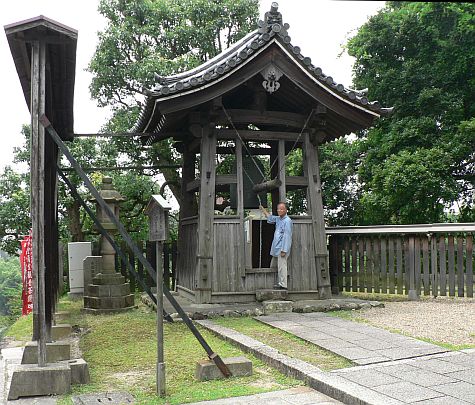 Nara Park and the Kofuku-ji complex are on high ground, and there was a pond down the stairs to the south. Since we were hot and still recovering from jet lag, we decided the we had had enough temple-touring, and continued west towards the train station.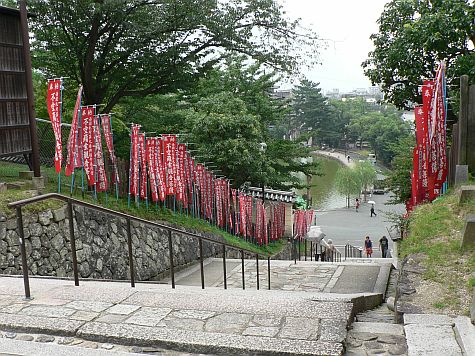 To cover more territory, it might have been nice to have alternatives to bus and walking. We were amused to see that General Motors seems to be entering Japan with a different type of vehicle. A folding bike, my favourite!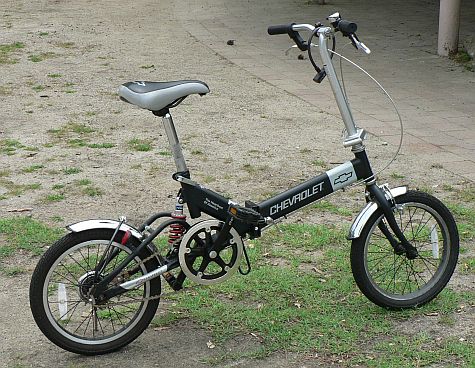 A few hours earlier, we had taken the bus uphill. Having walked halfway back to the station, the ancient buildings of the park area quickly gave way to modernity.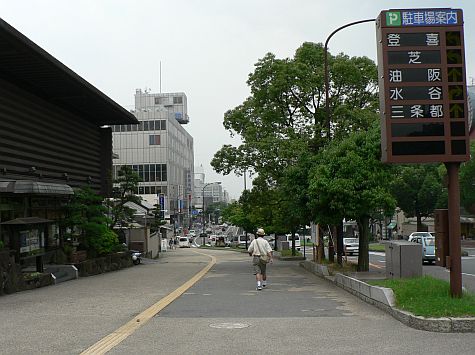 Next to the Nara train station is the Higashimuki shopping arcade. We wandered store to store, looking for a restaurant for lunch. It's always an adventure choosing a place when we can't read the signs.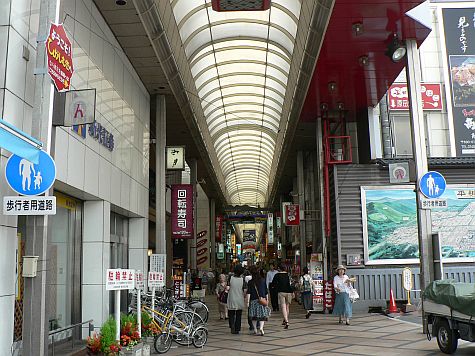 The photos of the menu at Tanoshiya looked appealing. We climbed the stairs to the second floor restaurant, where the lights were low and the seating was in booths. We deduced that this must be a businessman's restaurant where food and drink are available before getting on the train, or immediately after getting off.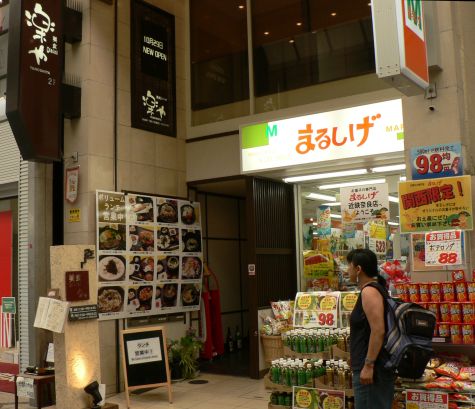 For our first good meal in Japan, Diana ordered the katsu (pork cutlet) set lunch. Miso soup is ubiquitous with meals.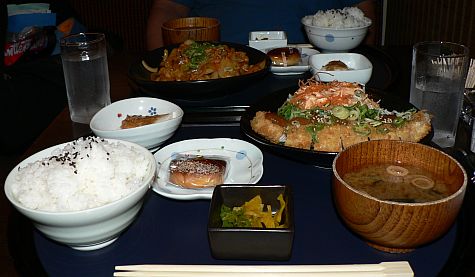 Japanese food is typically lower in vegetables, so I chose the eggplant set lunch. The order was tasty, and the restaurant accepts credit cards.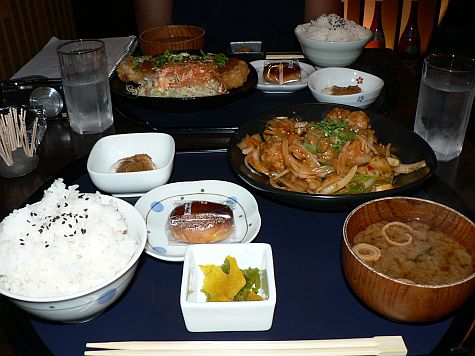 Strolling around the arcade, we discovered another 100-Yen store: Daiso.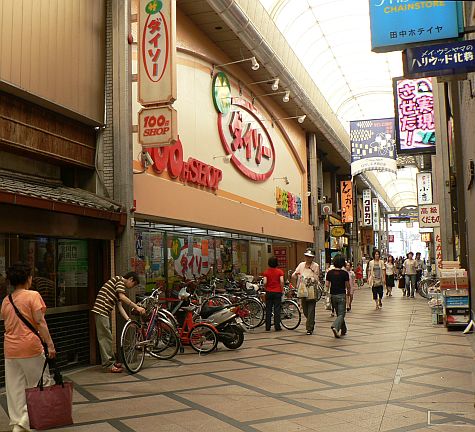 This store was larger than the Seria from the previous day. Diana looked at the cosmetics, but didn't see much worth buying.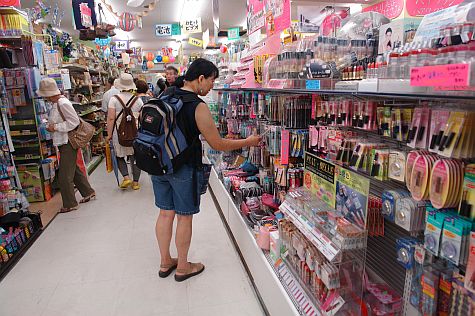 She might have bought a set of bowls or cups, but couldn't find anything attractive made in Japan. Buying products made in Japan to fly back to Canada is pointless.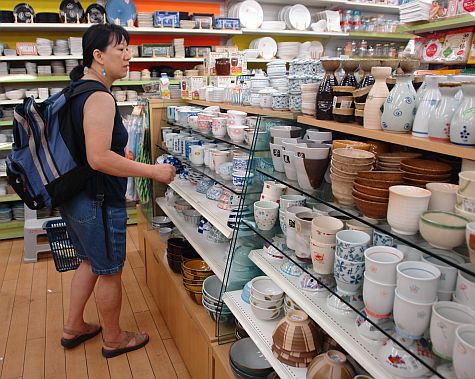 Diana and I don't really buy much when we're travelling, but we like visiting stores where local people shop, as a way of understanding day-to-day life.