Diana suggested that we go to see an exhibit of industrial design called
From 15 minutes into the future
by
Karim Rashid
at
OCAD
. The pieces were lined up in rows, and even the the ceiling was covered.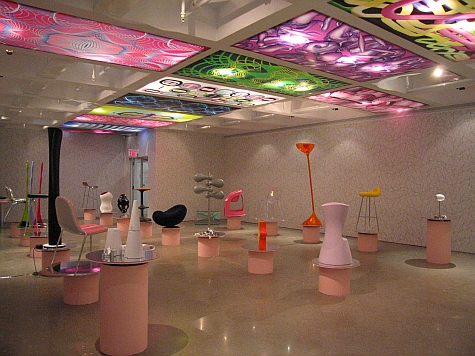 Diana and I have toured industrial design collections around the world. There's something about well-designed everyday things, like lamps, chairs and brooms.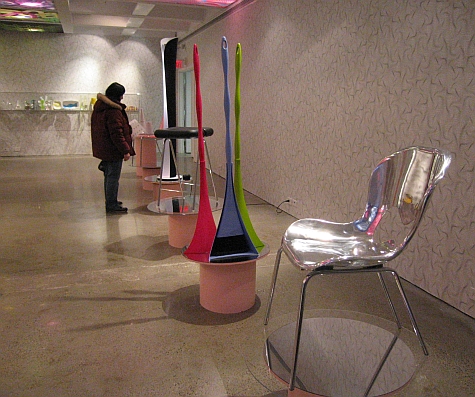 Sometimes, it takes a minute to figure out the function of a form. I think that the yellow and orange objects are interlocking vases.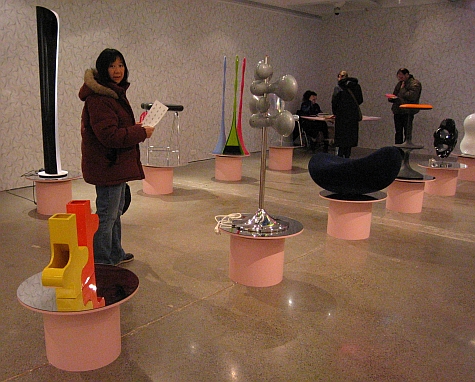 Smaller objects, such as shoes, glasses and kettles, were stored in a glass case.
In the atrium outside the gallery was a collection of student works.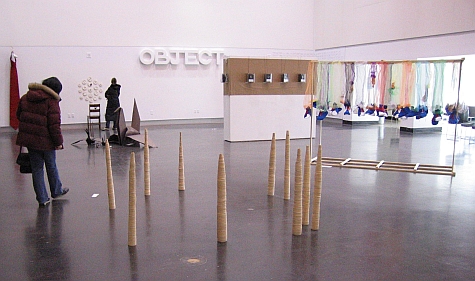 The spacing of these columns by Raz Rotem made me think about how precisely the pieces were set.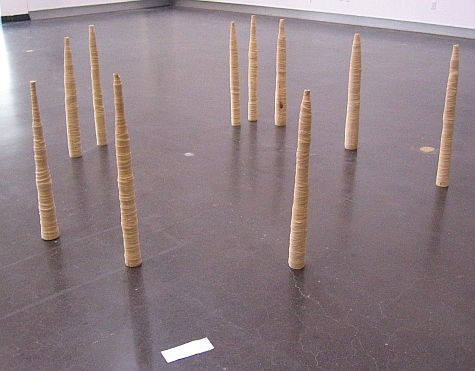 Sculpture bird-like forms have a feel of lightness that probably is in contrast to the real weight of their metal.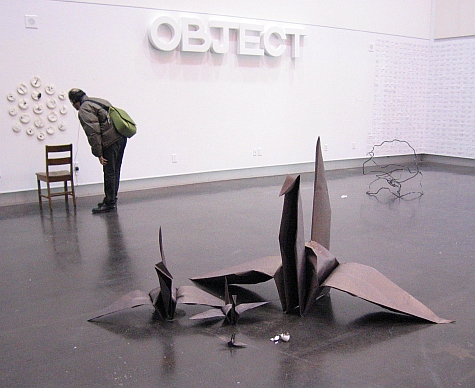 Looking closer, I found some humour in the chick and hatching egg.
Exiting the building and looking south on McCaul Street, the Sharpe Centre for Design architected by Will Alsop leaves a lasting impression that art can be fun.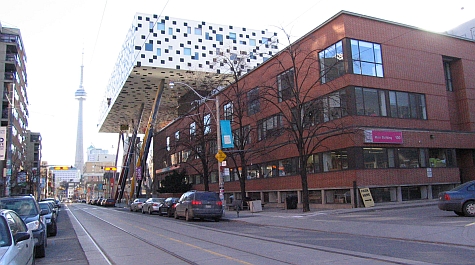 Our home is just off Queen Street East, and OCAD just north of Queen Street West. It takes minutes for us to drive there. When the weather is warm, it's an easy bike ride away.