I'm not sure why we've missed it — it's probably because he has such an active social life — but Eric has never had a buffet in Little India.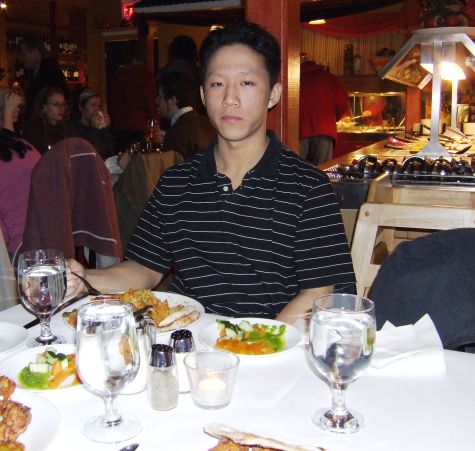 Diana and I have taken the family to Little India before, but when there's six in the family, there's a good possibility that someone will have another social engagement. We certainly introduced Eric to sushi buffets — Katsu is famous amongst his friends. This Friday night, Diana and I decided that we really didn't want to cook, and Eric was the only son at home, so we all took the quick drive over to Siddhartha.
Even avoiding the dairy products, there's lots of selection on the buffet. Eric agreed with me that the lamb is the best dish … thick with flavour. Eric was amazed at how cheap an Indian buffet is in Toronto, and is swearing he'll switch his friends over from Japanese food.
One irony is that unlike the rest of our sons, Eric went out of district for middle school to Bowmore … and thus rode by Little India on the streetcar on every school day for three years!