When I'm not working at home, I tend to work at client facilities, because it's easiest to be onsite when interviews are being scheduled. Thus, I had the occasion to be temporarily assigned to an office at
Seattle Grace Hospital
.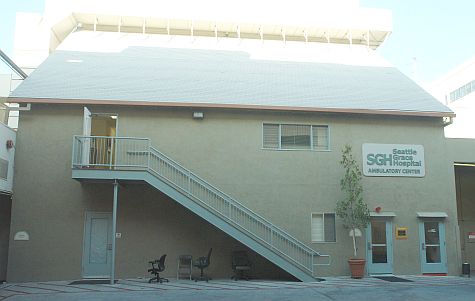 I didn't actually make the cast (or crew) of Grey's Anatomy. In real life, this building with an exterior sign reading "Seattle Grace Hospital Ambulatory Center", is really at the Prospect Studios in Hollywood. There's nothing special inside. (Actually, the furniture could use updating, and lighting in the windowless offices could be brighter). The weeks that I was there, no much was happening on the set. My colleagues had been around a few months earlier when a tank of water was set up nearby for the filming of the Season 3 "Walk on Water" episode.
Around the corner is an exterior for General Hospital, the daytime soap opera.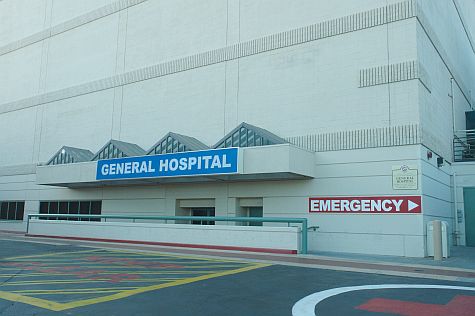 Here's a blowup of the plaque. Even though I've never watched the show, I'm old enough to remember the promotion about the wedding of "Luke and Laura" more than 25 years ago.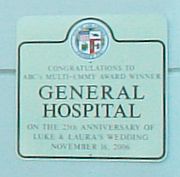 So far, on my business trips to Hollywood, I've yet to see one real star. There's lots of attractive people who might aspire to be stars … but they should be cognizant that the odds of making it big are pretty small.