For the Helsinki portion of the
Rendez
workshop, we were joined by Gary and Teri, who had just flown in. With DLH in town for such a short trip, Karlos joined us for dinner at
Eatz
.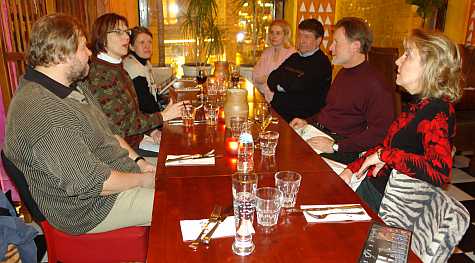 Although I prefer the apartments at the Accome Parliament, the rest of the group stayed at the SAS Radisson Plaza just east of the Central Railway Station. The 20-minute walk to Stadia started by a new Ice Park directly on Railway Square.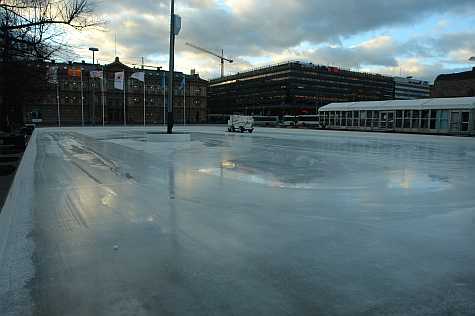 On the other side of the Ice Park, we continued walking southbound on Mikonkatu, on the cold morning.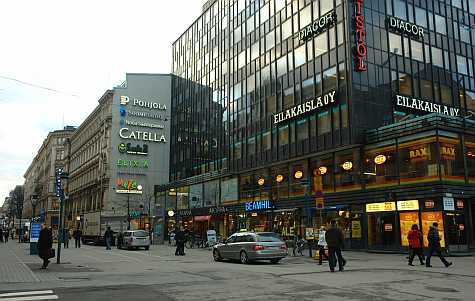 Further down Mikonkatu, looking back over the shoulder, the buildings look less modern.
On the way, we crossed by the Esplanadi, that runs down to the ferry docks and market.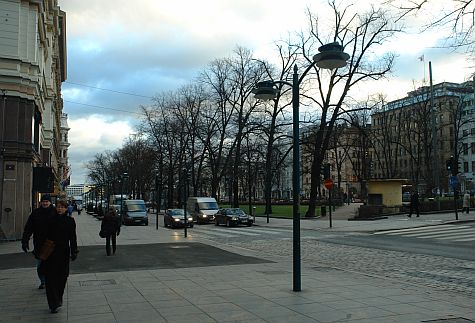 As we crossed Mannerheimintie — the major street in Helsinki — we saw one of the famous electric trams.
Lonnrotinkatu runs past Stadia and towards the harbour where ships are built.
At Stadia, Taina had arranged for us to use the great hall on the top floor of the building. We were honoured with the grandness of the room, although our small group occupied only one small table.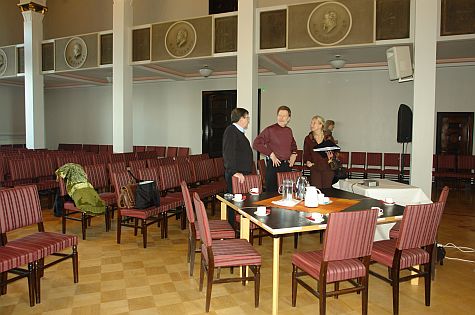 We caught Gary up on the progress to date, and he described some of his research into innovation and leadership.
After a quick lunch out, we returned to the great hall to finalize the agenda for the Rendez workshop with sponsor on the next day. Since DLH was flying out early the next morning, he chose to relax, instead.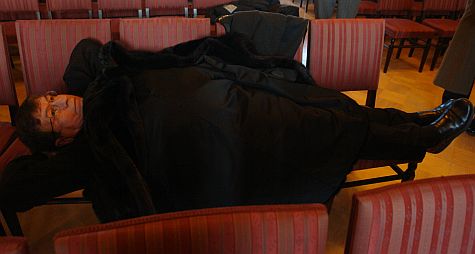 In these few days, we laid the foundations for the research agenda over the next year.