Noah has been training with
F.A.M.
, the leading
B-boy
unit in Toronto. On Youth Day, the team had the opportunity to perform at
Nathan Phillips Square
.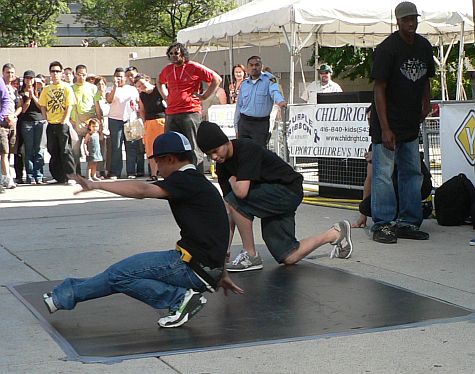 A thin mat was put down in front of the stage. Noah said that it wasn't enough cushioning to do some of the floor moves, so the team didn't show its full capabilities.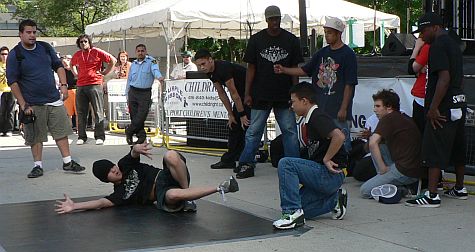 Each of the F.A.M. members came out for a turn …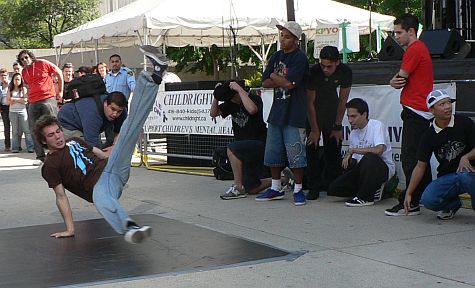 … and we inexperienced oldsters were entertained by some of the moves.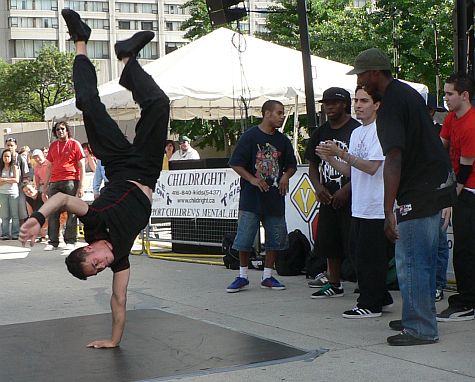 Still photographs aren't really enough to show off the event. I'm not very happy with the quality of the movie on YouTube, so you may prefer to watch the original footage as 56 MB of MP4. (Shot by Diana, postproduction by David.)
Youth Day was an all-day event hosted by Kids Play Youth Outlook. Musicians performed on the main stage, alternating with dancers down below in front.
It was a beautiful day in Toronto, making postcard-pretty pictures.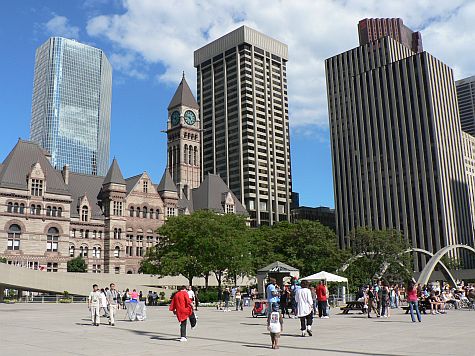 Noah has been putting a lot of hours into training with F.A.M. … but isn't expecting a long-term career as a b-boy.