It's been 25 years since I graduated from the
Kellogg School at Northwestern University
. I attended the 20th reunion (and the 15th and 10th, I think). There's been small changes around Evanston, near the Northwestern University campus, but I certainly wouldn't get lost!
In my second year, I lived south of the campus on Chicago Avenue, so I must have walked or biked past the arch everyday without giving it much thought.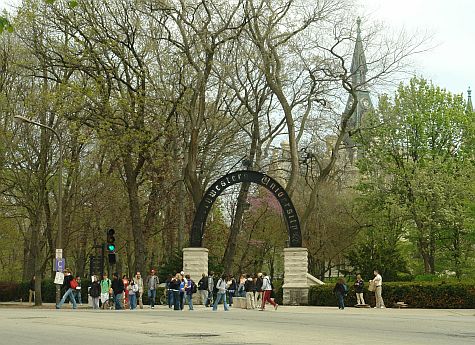 Further north, the reunion had sent up a tent on Deering Meadow (which presumably discouraged the usual frisbee players who use the field).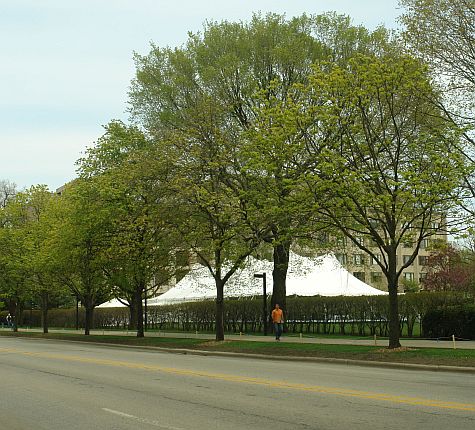 The Jacobs Center has expanded twice since it was Leverone Hall (before the expanding business school took over Andersen Hall — in the front — from the education faculty).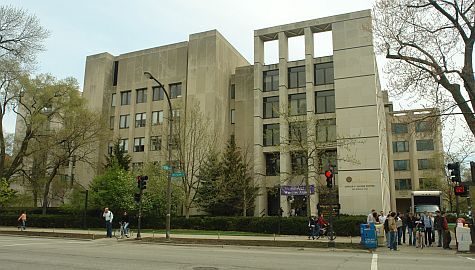 Walking west — away from the lake — on Foster Street, crosses under the el train (elevated train) tracks.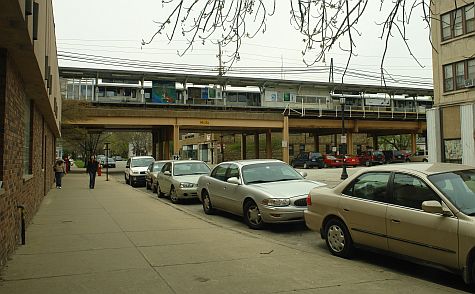 In my first year in Evanston, I stayed in the graduate student residences at Englehart Hall. They have an interesting layout where two bedrooms adjoin a galley kitchen and bathroom.
Looping a bit south and then east, downtown Evanston still has the feel of a small town. There's more excitement south in Chicago, but the basic student amenities are nearby.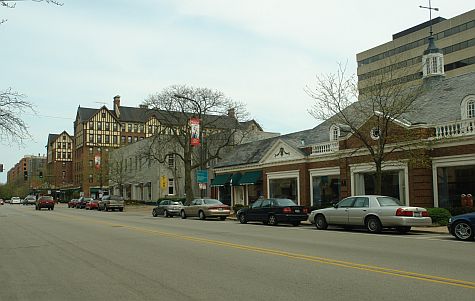 Working our way back north again, we're into the university campus. I rarely went beyond the management building and the library!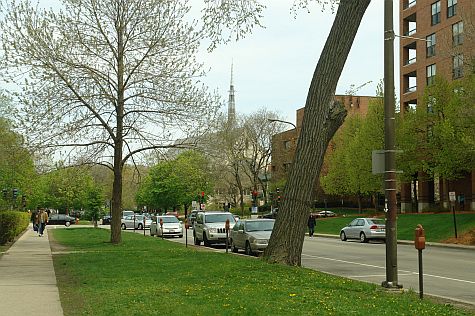 A few steps father north, on the other side of the church, we're back at the arch.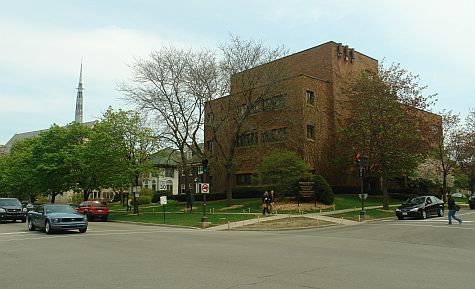 I'm reminded that Evanston is a relatively low key environment for study. A significant change since my days there is that that Evanston is no longer dry — i.e. alcohol service is permitted, removing the need to make runs to the bars across the line in Chicago — marking the declining power of the Women's Christian Temperance Union.