Continuing on my round-the-world trip from Tokyo, my next stop was Beijing.
Beijing Capital International Airport
is modern, with long walks and grand halls (like most airports). One signal of being in China was a display of temple bells.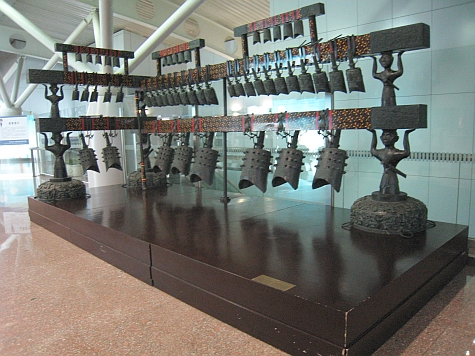 Eric met me at the airport, and got us a taxi to the hotel. I had been corresponding with Dr. Gu, who I've met at ISSS and IFSR meetings, and he lives in the university district. From the hotel, we walked around a bit looking for restaurants, until Eric took control and got a taxi over to the area across the street from the front gates of Renmin University. We went Eric's favourite dumpling place.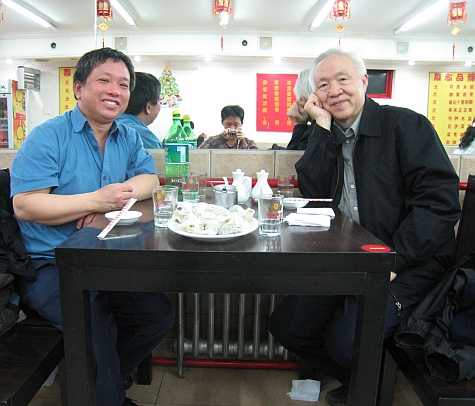 I'm getting too old to rough it — particularly in China. I had booked an apartment at the Beijing Somerset Zhongguancun, taking advantage of a corporate rate. In daylight, it's clear that this is a western-style hotel.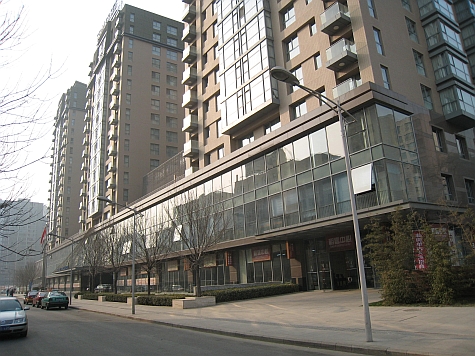 The revolving front door — with a flower display in it — is a signal that we're staying in a corporate-standard hotel.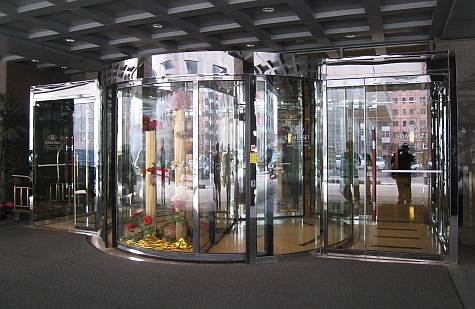 As a respite from his university dorm, Eric stayed with me for the weekend, sleeping on the couch. The apartment had a full kitchen, as well as laundry facilities. Although most taps were connected to the city water system, one spout in the kitchen was specifically marked as dispensing potable water. The large hallways illustrate the size of the hotel.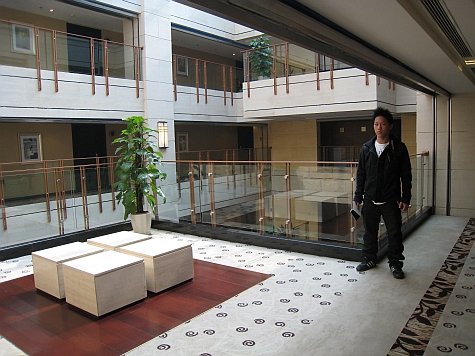 We were on a higher floor, so the view down the atrium is impressive.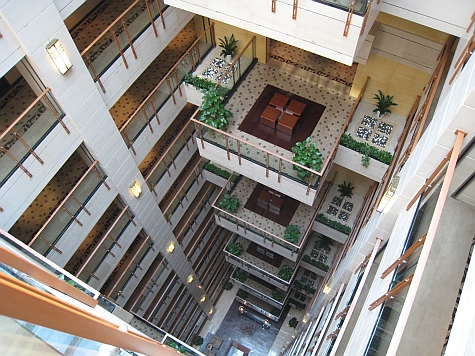 In the mornings, in the adjoining tower, a breakfast buffet of both Chinese and western dishes was available each morning.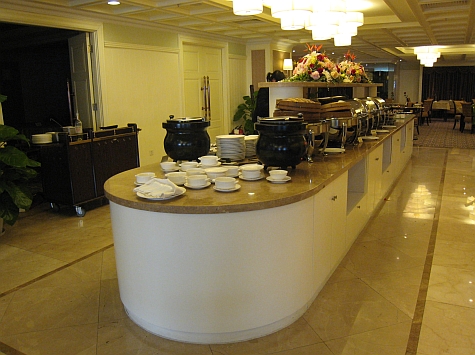 My prior visits to Beijing have led me to stay in western style hotels. For most of the day, it's okay to be semi-native, but sanity requires a periodic retreat to higher standards.