Continuing our express tour of Tokyo, Gary, G.A, Taina and I headed up to
Harajuku
to see a few more attractions that I had missed
on my first visit
. I was still looking for contemporary art.
Design Festa
is a gallery run by local artists, where temporary shows are shown in small quarters. The exterior of the building illustrates the bohemian nature of the art.
The entry is certainly welcoming to visitors.
The gallery is a warren of small rooms — most smaller than children's bedrooms — on two floors. A 3-D model on the wall clarifies the layout, which is hardly necessary in the packed building.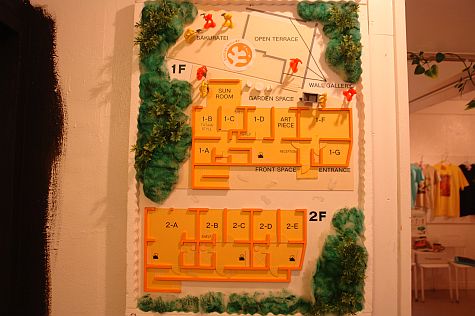 I like contemporary, conceptual art, and we certainly had it here. These pieces were probably in the largest room of the gallery.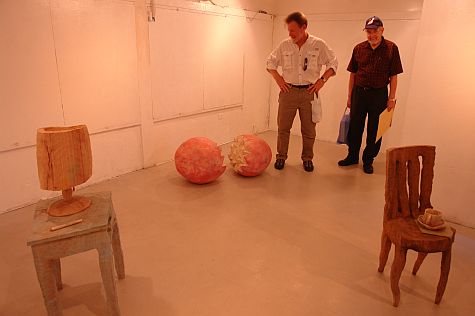 Other rooms were so small that two people would represent a crowd.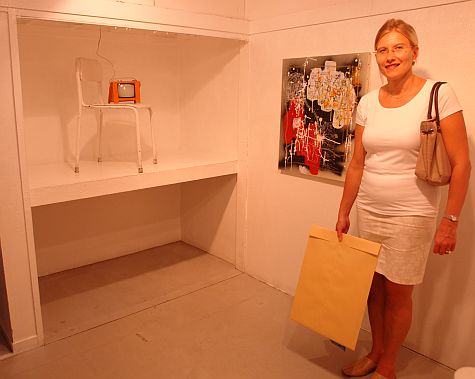 Paper arts are popular in a gallery of this scale.
The pieces didn't have price tags on them. In fact, many of the exhibits, such as these postcards, encouraged visitors to take them for free.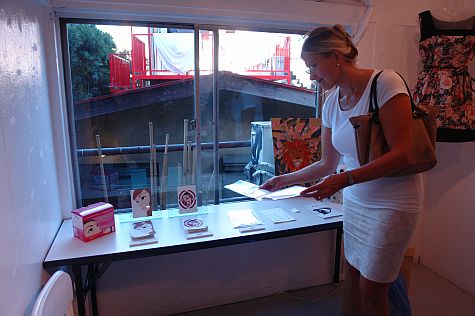 Continuing upstairs, the walls are covered with a riot of colour.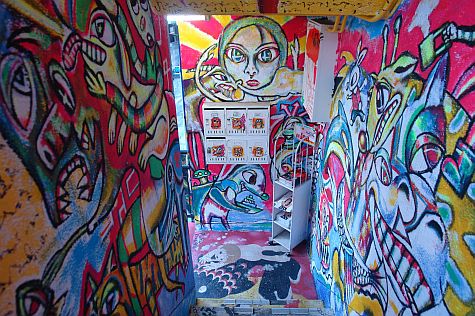 The top floor leads to a narrow balcony.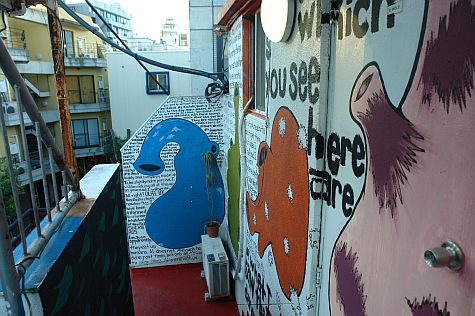 The gallery is open from mid-morning through the evening. As a way for visiting artists to stretch their funds, they're permitted to camp out in the rooms overnight.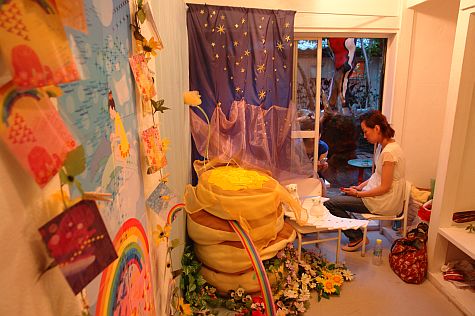 I enjoyed the visit to Design Festa. I'm always interested in working artists — particularly those starting out, before they become famous. Design Festa provides a centre for the less-than-famous to exhibit their work, and develop their craft.