One activity that has become regular for me is the
annual meeting of the ISSS
. Not only do I reconnect with many old colleagues from the systems community, but since the conference moves every year, I get to meet new people.
At the ISSS meeting in Crete in 2003, Apostolos was one the authors in sessions I ran. He was then a student in Greece, and we had some conversations on career direction. We've kept in touch over e-mail over the years. He went on to study in the International Master's Program in Bioinformatics at Chalmers University of Technology in Goteborg, Sweden. This led to an opportunity to visit here at the University of Toronto, in the Department of Medical Genetics and Microbiology. Apostolos lives on our side of town, so for Sunday brunch, we decided he would meet the whole family for dim sum.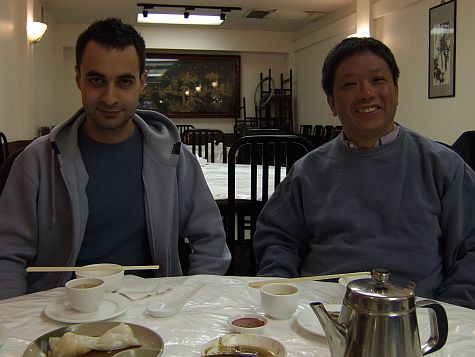 We had some laughs, because the last time I saw Apostolos, his hair was long. He said that he cut it short after graduating with his degree. He did pretty well at dim sum with chopsticks, and didn't need much help.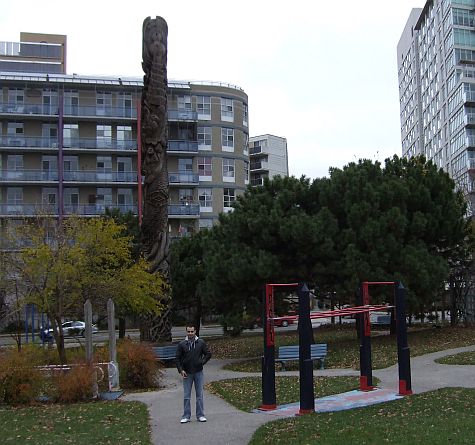 For a change of scenery, I drove us out the west side of Harbourfront, to walk around Little Norway Park. Apostolos has just received an endorsement from a professor here in Toronto, and has applied to continue his graduate studies here. He prefers to listen to the blues, which isn't very popular in Toronto, so we're going to try to get together to listen to live jazz.