Getting a hotel in New York City can be a hit or miss affair. One week, the hotels have lots of vacancies, and the next week, there will be a convention in town. Since I was working with a client on Wall Street, I discovered that it's easy to stay in New Jersey and take the
PATH train in as a commuter
. In Jersey City, Washington Boulevard is modern, with lots of skycrapers.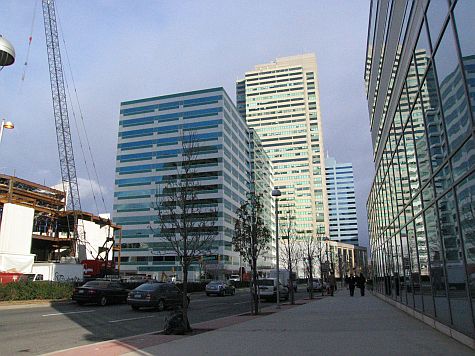 Jersey City is right on the Hudson River. Manhattan is a just across the water.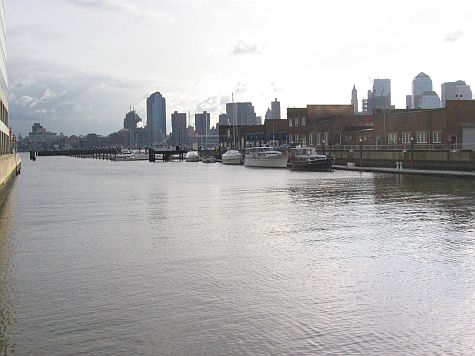 The PATH station at Pavonia-Newport is an unassuming building amongst the skyscrapers. The train platforms are underground.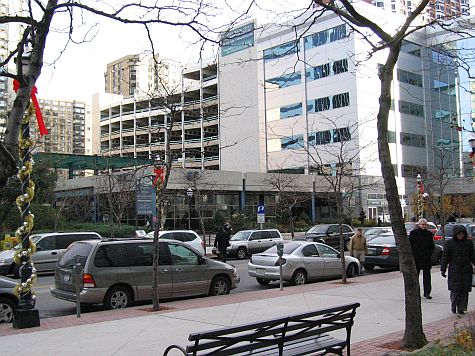 A short train ride, and the end of the line is at the World Trade Center. This is the station that was destroyed at 9/11. The repairs are ongoing, and service runs rather normally. The turnstiles are upstairs from the train platform.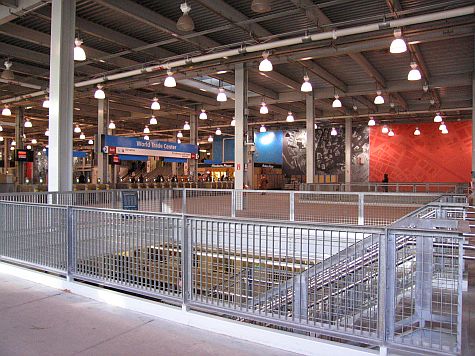 The entry to the World Trade Center PATH station is covered by a temporary roof over the stairs.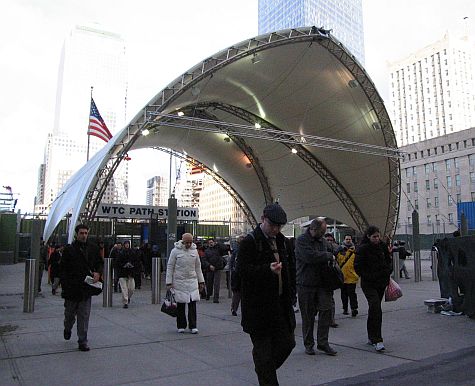 The construction pit is surrounded by a fence that is covered with tarpaulins. This may be to stop people from throwing trash down onto the site, but it also precludes watching progress. I got a shot by sticking the camera lens through a little hole, and shooting blind.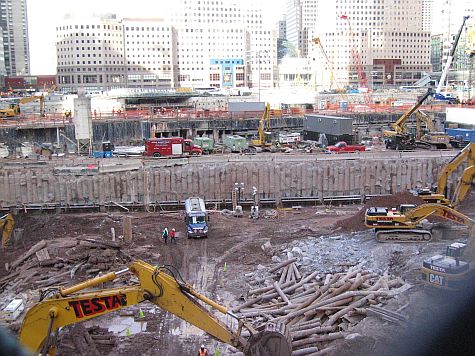 I don't normally work in financial services, so I haven't spent a lot of time that far south in Manhattan. Cortlandt Street is typical of the area: lots of concrete towers on small streets, without much greenery.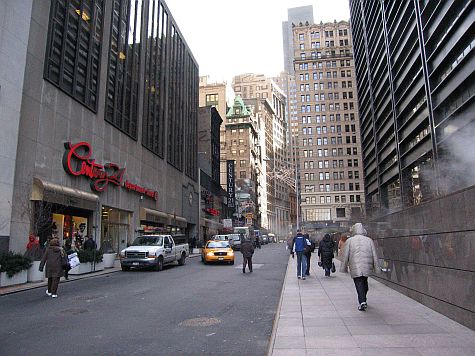 Just beside the New York Stock Exchange is Broad Street, with St. Paul's Chapel at the end. The fence keeps a secure perimeter around the exchange.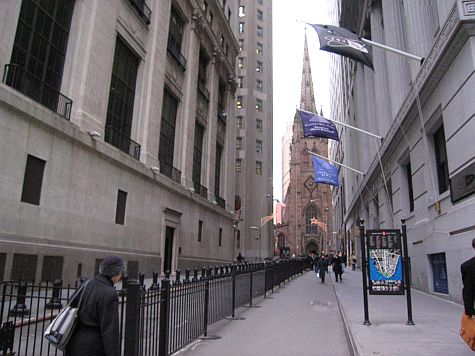 New York is a busy place, and coordinating by mobile phone is a way of life. I met my colleague Antonio outside of Federal Hall on Wall Street.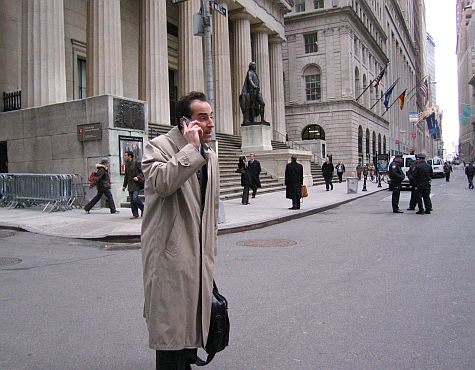 I can see how people working in financial services could easily commute every day from New Jersey into Manhattan. Jersey City is really the closest point, though. I understand that after 9/11, a lot of firms hopped across the river to properties in Jersey City, so the area might have been revitalized from relatively recent events.