I would probably go out for live music more often, but the late nights put my work schedule off. I watch for early shows, and this one was announced on the radio at
jazz.fm
.
Colleen Allen
is a well-known local jazz saxophone player, and this was an early event before her official
CD
release. Best of all, though, was that the venue wasn't a bar, so I took Ryan along.
Colleen's band was a who's who of local all-stars. Gordon Sheard, on keyboards, I've seen in many bands, the most prominent of which was Manteca. Rob Piltch, on guitar, has recently been playing with Molly Johnson. Brandi Disterheft on bass, I've seen playing with Laila Biali. The whole group is another permutation of the social network from Humber College.
The venue, Casalife, was a nice change. It's a furniture store, over in Liberty Village, near the new home of jazz.fm. I wasn't sure of if there was a special reason for Casalife to be hosting an event, but it represents an interesting cross-promotion. Ryan and I sat up near the front, listening to the band, and we seemed to be in the minority of people primarily there for the music.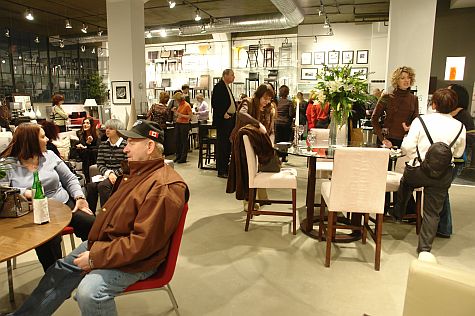 The rest of the attendees were walking around looking at furniture, or talking over the free drinks.
Farther into the set, Colleen also brought in Rick Lazar on percussion, and Alejandre Nunez on percussion and vocals.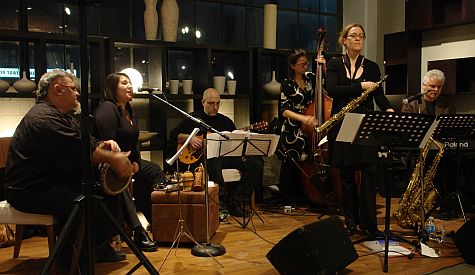 The first set was pretty relaxed. We decided not to stay for the second set, so Ryan could get home to do some more homework.