Gary and Jennifer live in small towns, so while they were in Toronto, I scheduled some big city entertainment. In conjunction with the
IAJE convention
,
Nick Brownman Ali
led a band in tribute to his former teacher,
Randy Brecker
at
Lula Lounge
. The venue was standing-room-only, but we were fortunate to snag a few bar stools until the VIPs showed up 3/4 of the way through the concert.
At Second City, Tazed and Confused was in full production.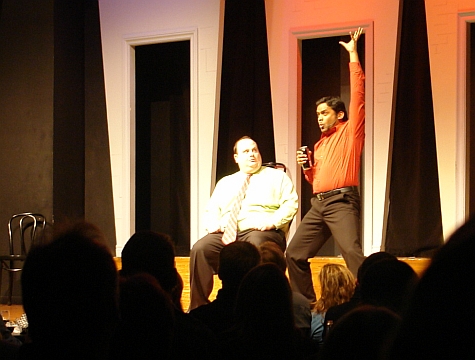 One of the skits had the actors playing children who wanted to be told scary stories.
A memorable skit had reporters interviewing an athlete with dumb questions.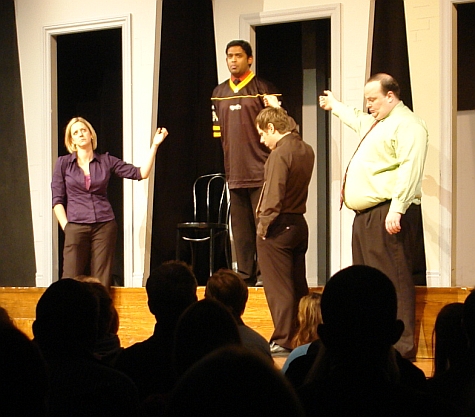 Toronto has lots of great entertainment. It's just a matter of choosing the genre for the evening.